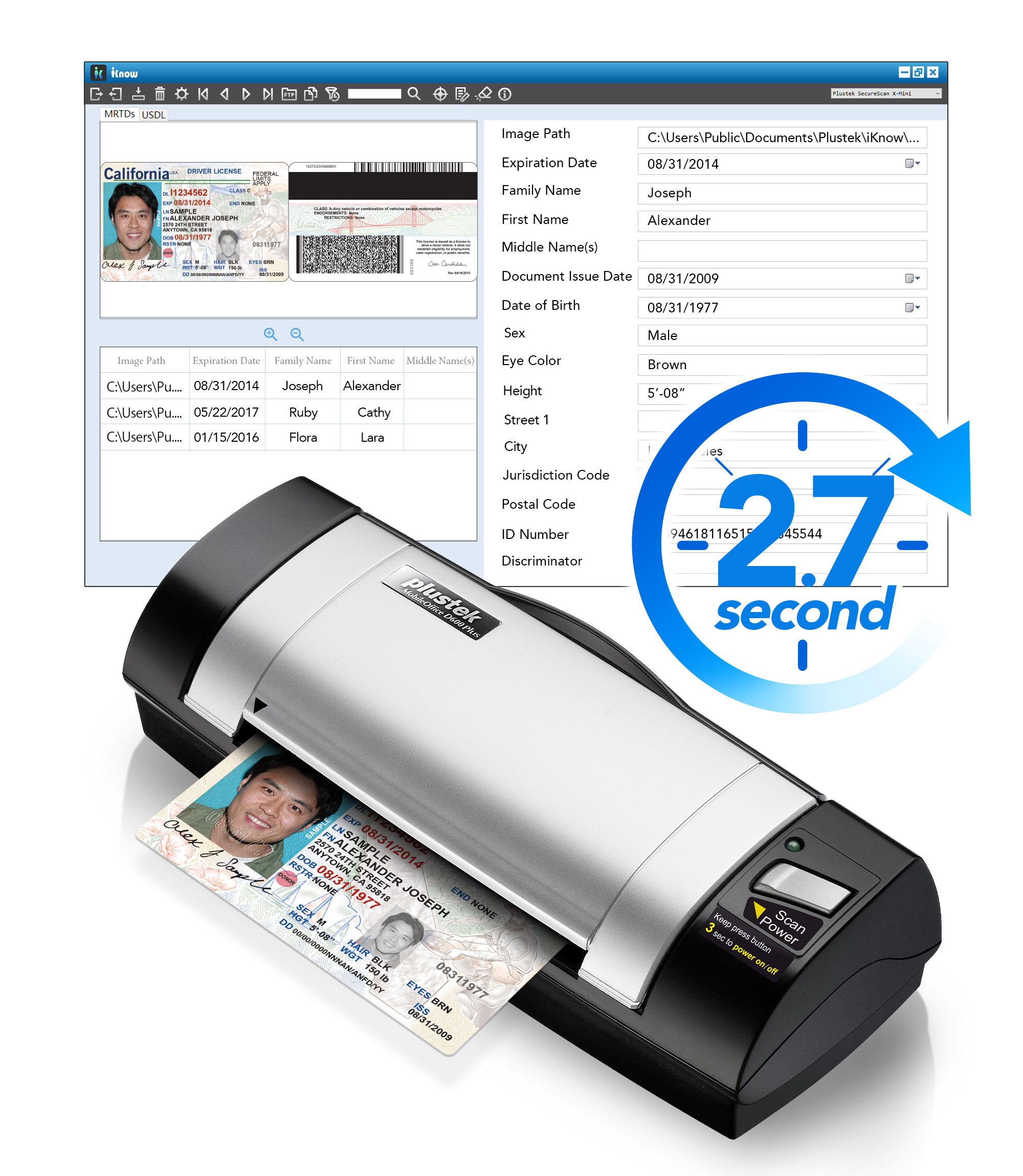 Plustek D600 Plus with ID recognition software- Duplex Card Scanner Reads US & Canadian Driver's License/ID Card Automatically in 2.7 Seconds. Auto-populated into Data Fields and Archived.
■ Amazing and Complete Solution. The included software automatically reads and captures US & Canadian driver license and ID card data from PDF 417 that printed on state license.
■ Optimize Business Process – Quickly export file into Xls and CSV, and upload your file to desire FTP server or specific folder.
■ Compact Design and Easy to Use –Small as 7.63" x 2.95"x 2.17" that fits crowded working space. Automatically scan double sided of driver licenses and ID cards.
■ Customization - Plustek provides complete solution and please contact our local sales to get more SDK information.
■ Speedy- Scan both side of Driver's License/ID Card in just 2.7 seconds. (* D600plus need AC adapter, if you want USB-powered model, please select Plustek D620i)

Plustek D600 Plus with iKnow Data Capture Solution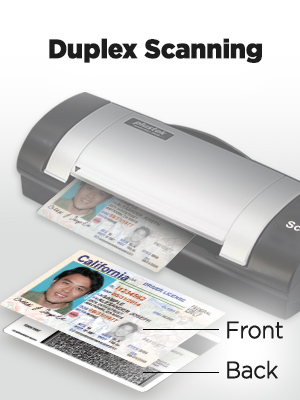 Duplex Driver's License Scanner with Age Verification
The D600 Plus & iKnow is a small-sized desktop reader for Driver's License and ID Card.
The D600 Plus is ideal for duplex scanning of driver licenses or IDs without flipping which helps save time. The Plustek iKnow reads PDF417 which follows 2016 AAMVA DL/ID Card Design Standard. This barcode includes name, birthday, address, city, state, postal code, ID number, issue and expiry dates. This information will be auto-populated into data fields and archived.
Plustek iKnow will help you save money, eliminate typos and keystroke errors, and reduce the customer waiting time.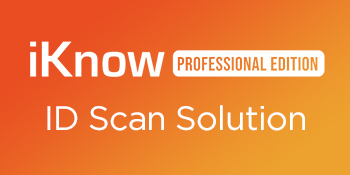 Data Cpture Solution (ID Scan Solution)
Plustek iKnow is ideal for any business workflow that needs to turn scanned ID information into data.
With Plustek iKnow, you can import data into your current system without integration.
Feature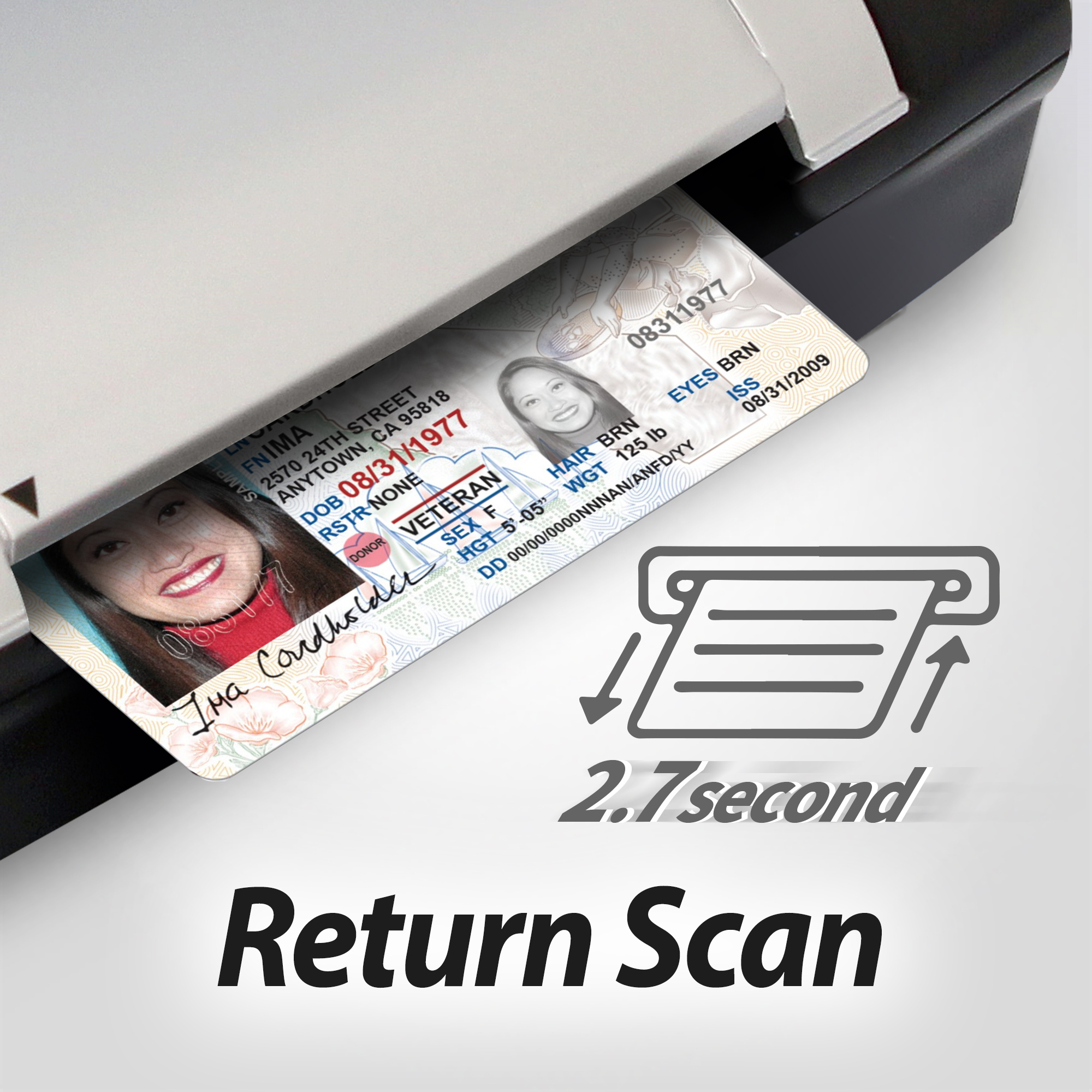 Return ID cards after scanning
With its document return design, the scanner is ideal for limited work space and is enabling better customer onboard experience, like reception desks and service counters.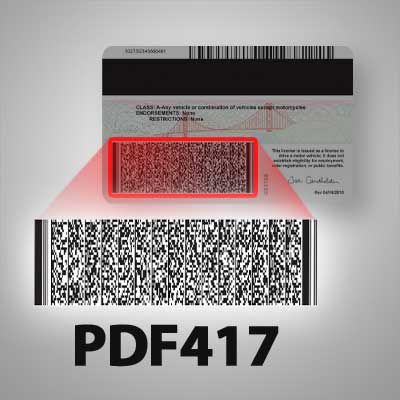 Collect information in less than 2 seconds
Plustek iKnow can quickly auto-populate information into data fields accordingly by scanning a PDF417 barcodes.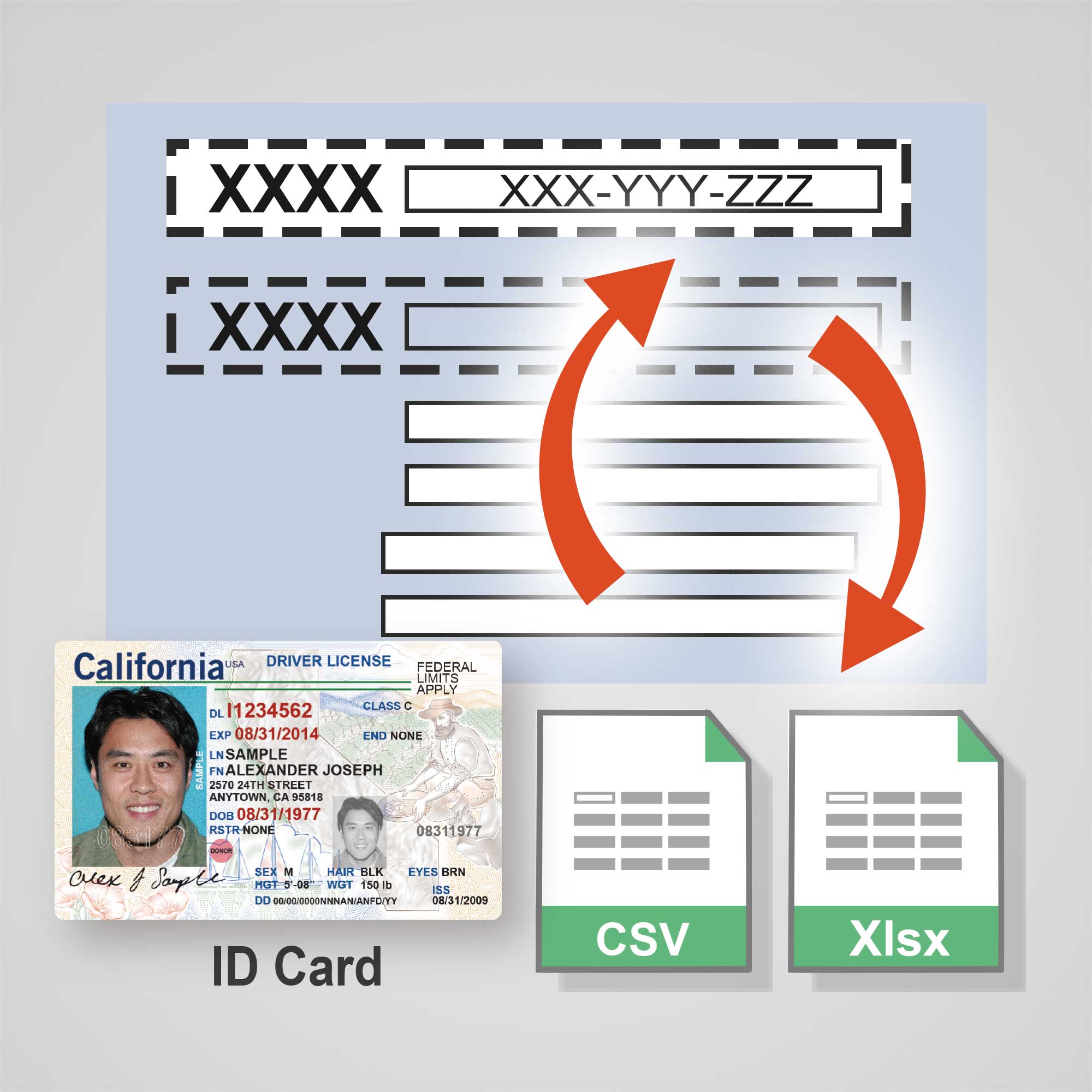 Multiple formats support
Smart recognition technology can read PDF417. You can export this data by CSV or Xlsx format to easy manage.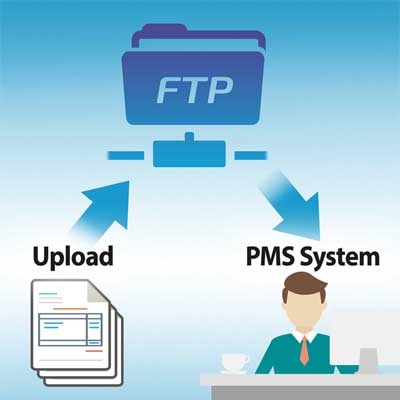 Connect with existing systems without integration
Recognition system can export data to the specific folder and import your designated file without integration. Setup is simple and intuitive. Take only 3-5 minutes without programming skills required.
iKnow – Driver License and ID Card Reader Software and Database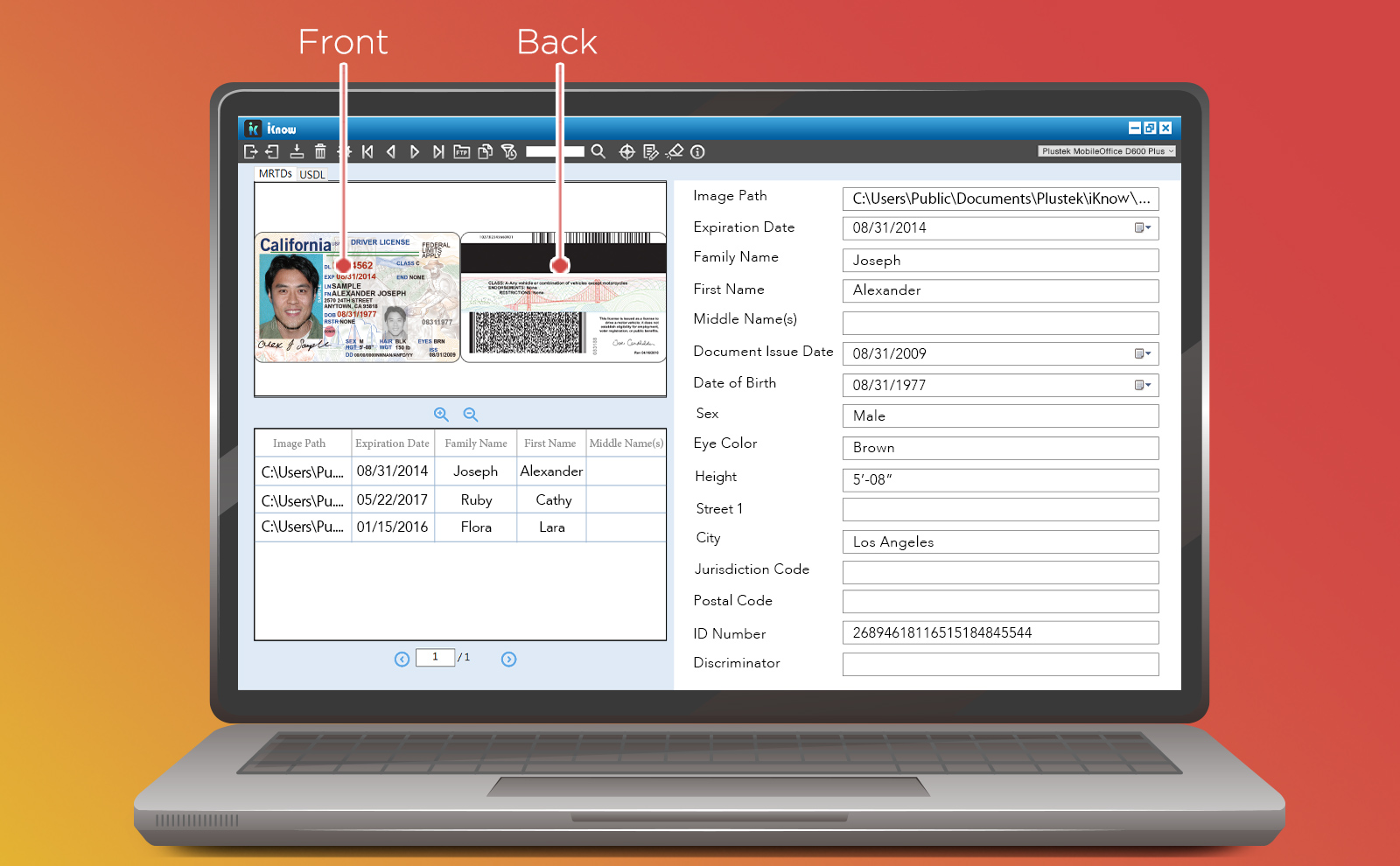 Fast & Accurate Data Entry
Plustek iKnow is not only a recognition platform but also an ID database management. There are many functions in the toolbar buttons for customized settings. Users can easily to search the files or export the ID cards information and the scanned images to your specific folder, according to your configurations.
Plustek iKnow is great for any business workflow that needs to turn ID card/driver license information into data. It is simply auto-fill data into the columns and staffs won't spend lots of time typing or verify the ID information. It increase workflow efficiency and decrease human errors.
Application for industry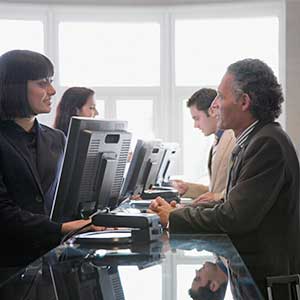 Rental Industry
Not only is it easy to create an Excel spread sheet of everyone that has come in and out for car rental, but it also can keep a photo copy of the ID to easily identify who the person was. This in turn makes troublesome situations easier to handle.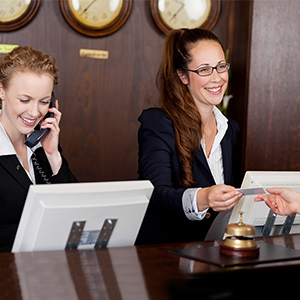 Hotels front desk
Keeping track of not only who checked in, but when they checked in and also add which room they have checked into, making the process a lot easier and smooth for both you and the customer.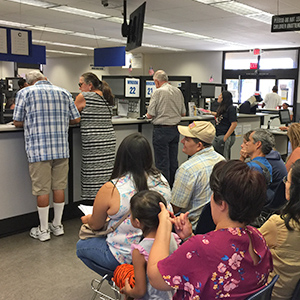 Government Department
Reinvent the stigma of going to the government bureau. For example at DMV's, people tend to wait a long time because they process a lot of people's information all at once.
The D600 Plus can make this process a lot simpler and easier by scanning the ID, and exporting the information into a file with their scanned documents and information, so that it will be easier to access for when they come in.