High Definition Mobile Surveillance Solution
Are you stalling because to budget concerns for high quality surveillance cameras?
Does the intricacy of network camera configuration tying a knot in your stomach?
Are you in need of high definition cameras in complicated installation environments?
Plustek Mobile AH681 provides high-quality imaging solutions for vehicles surveillance, eliminating the need for complicated network settings; plug-n-play design gives your project great price performance surveillance footages.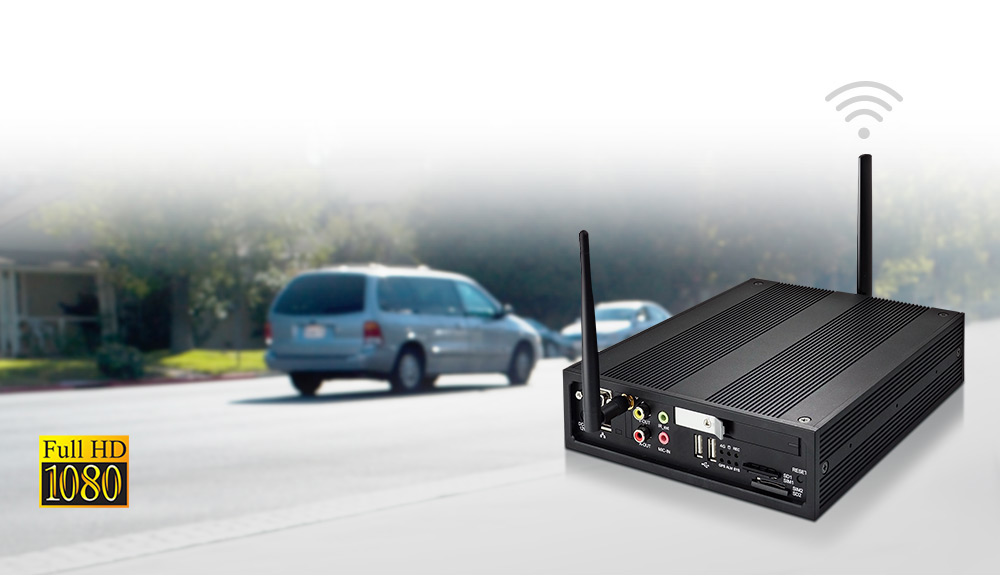 Excellence Leading-Edge Technology

asily upgrade with existing analog camera, plug-n-play for HD quality performance

Direct power supply from the recorder to the CCTV cameras- avoid any potential conversion stability and reliability to the electronic current

Support high speed 802.11ac WIFI connection up to 868Mbps throughput

Real-time remote monitoring with 4G LTE Mobile Network

Extended range of voltage input, operate in harsh settings, fanless, and optional anti-vibration pack, suitable for stringent vehicle surveillance environment.

Ignition/ACC signal detection automatically delay on/off monitoring, no manual operation needed

Removable 2.5" SATA HDD/SSD, support max. 2TB

Optional dual SD card design for fail-over protection

Failover(option) prior 4G dual SIM slots- never lose another footage from bad network signals
High Definition Image Footage Quality
Support up to 1080 high quality image footage with analog camera. Simply plug-n-play, no configuration needed, coup with user friendly interface drastically reduces prior setup and effectively lower overall cost of the project.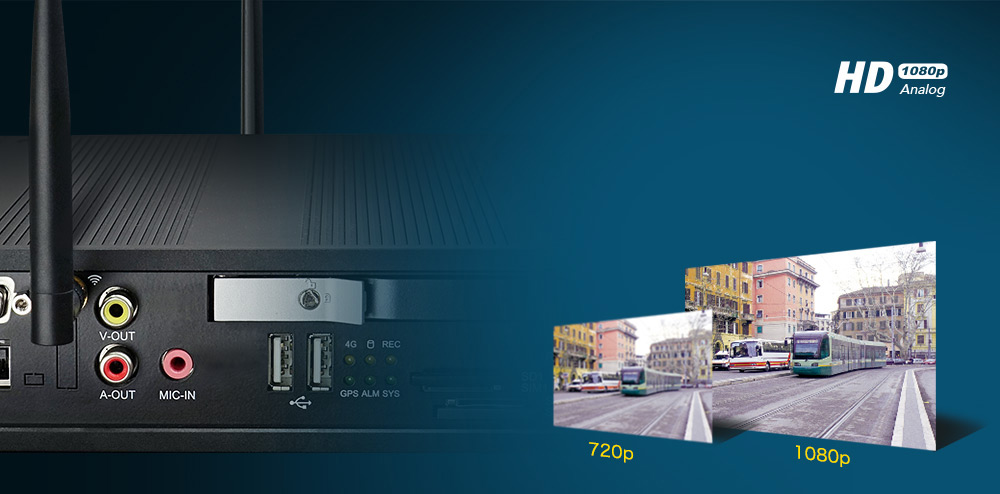 Automatically Powers Attached AHD CCTV Cameras
Plustek Mobile AH681 is design for ease of installation, direct power supply from the recorder for all the attached AHD cameras to avoid any potential conversion issue to the electronic current that remarkably lowers the possible installation complications and provides great stability and reliability to the overall setup.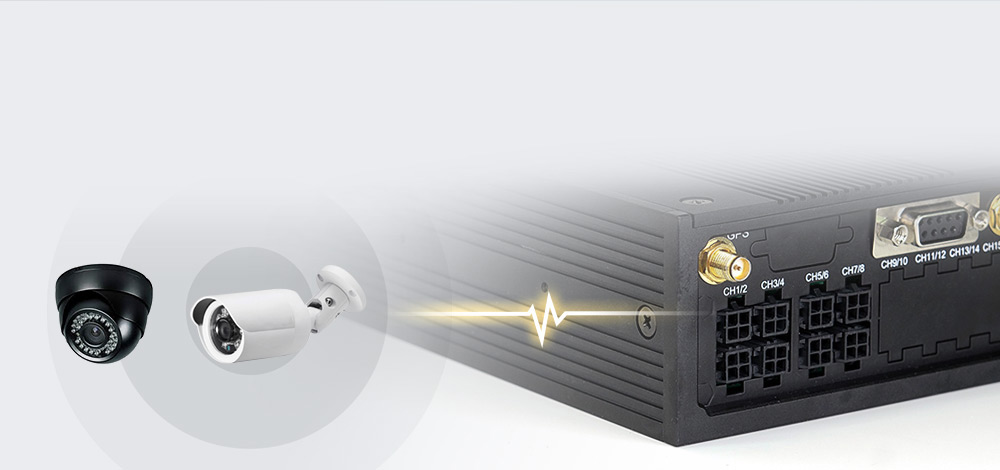 Exceptional High Standard 802.11ac Wireless Technology
Plustek Mobile AH681 uses built-in high standard 802.11ac wireless network technology that supports dual-band, both 2.4G and 5G, up to 876Mbps, 2T2R. Quickly and swiftly automatic backup and transfer surveillance footage.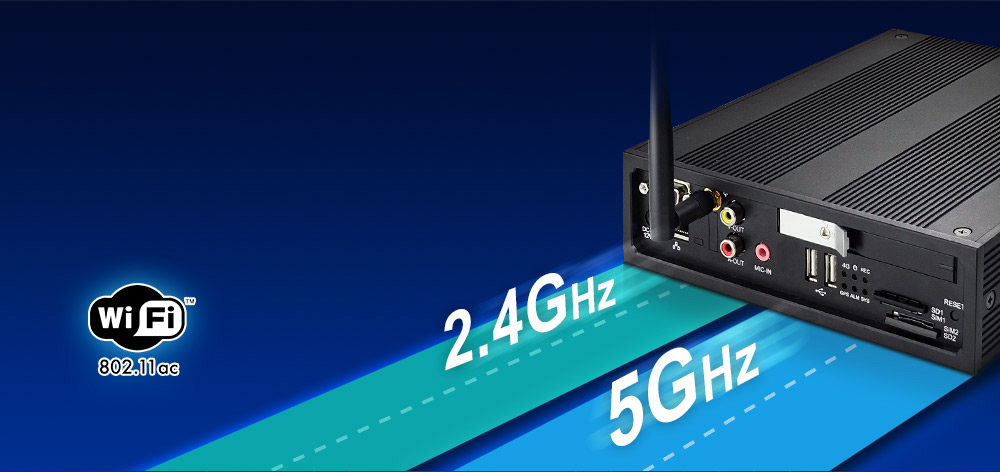 High-Speed 4G Mobile Network
Plustek Mobile AH681 provides standard 4G high-speed mobile network capability that supports3CA、Cat4、LTE-FDD: max DL:150Mbps、UL:50Mbps
which exceptionally increases the capability to obtain live stream surveillance footage. Along with the optional dual SIM slots, effectively lowers data usage in turn save on relevant cost and increase backup protection. Making it a great value-added function to the project.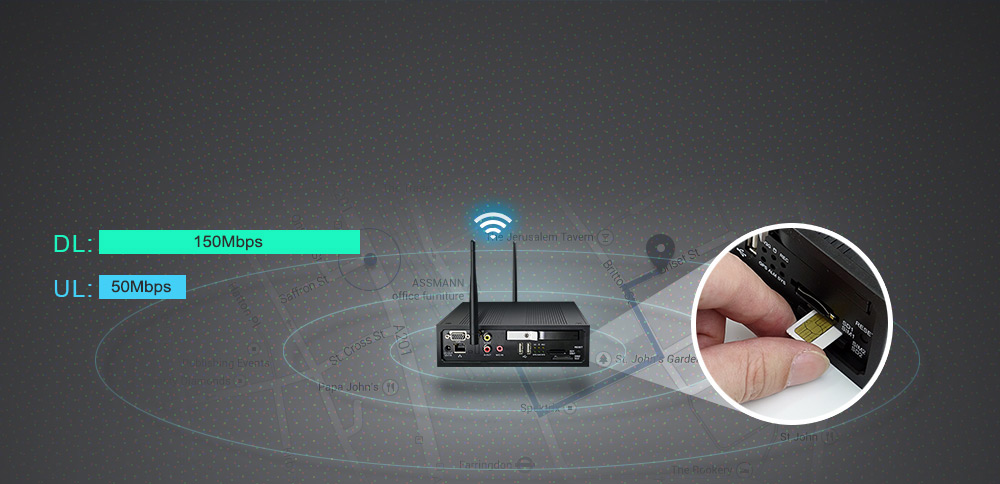 Suitable for Harsh Operating Environments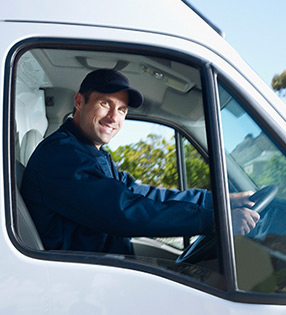 Design to take a wide range of voltage inputs, from 9v~36v DC, making it suitable for use on van, truck, bus, and other vehicles.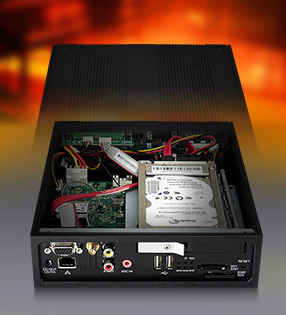 High-efficiency heat dispersal and fanless design, making it much more durable during operation in low and high temperature environments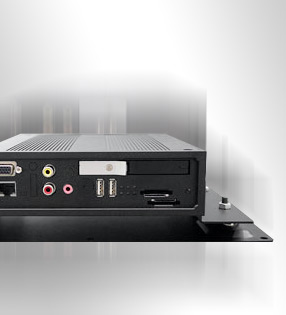 Optional anti-vibration pack, meets MIL-STD-810F-514.5, C3 criterion, to protect hard disk drive operation lifespan during operation on vehicles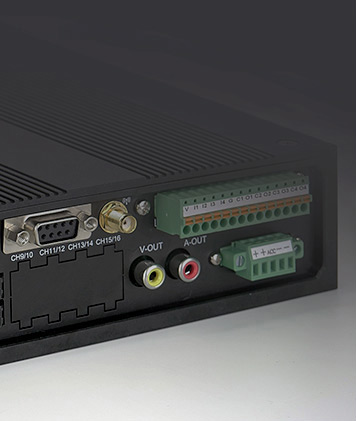 Energy Smart Power Control and Management

Automatically Records

Notification of Low Power

Automatically Backup Footages
ntelligent power on delay control prevents damage from power surges with automatically switches on/off recorder with no manual labor operation needed, which lowers the possible overhead cost.
Configurable notification of low power alert and auto power cut-off design reduces any risk and protects operation vehicles.
provide auto WiFi backup function, when backup finished , DVR auto shutdown Smart operation- the device will automatically power down the device upon the completion of backup surveillance footage.
High Capacity Storage Capability
Coup with a 2.5"removeable SSD/HDD interface that supports up to 2TB provides the longest footage retainment duration, with key-lock design that is easily manage and protects against theft.
High Compression Engine Ready to Record 8CH/720P Resolution Anytime
Support H.264 footage compression format, can record at a maximum of 8 Channels at 720P (1.3MP) resolution, which can meet the needs of most surveillance application in the vehicle/mobile environment.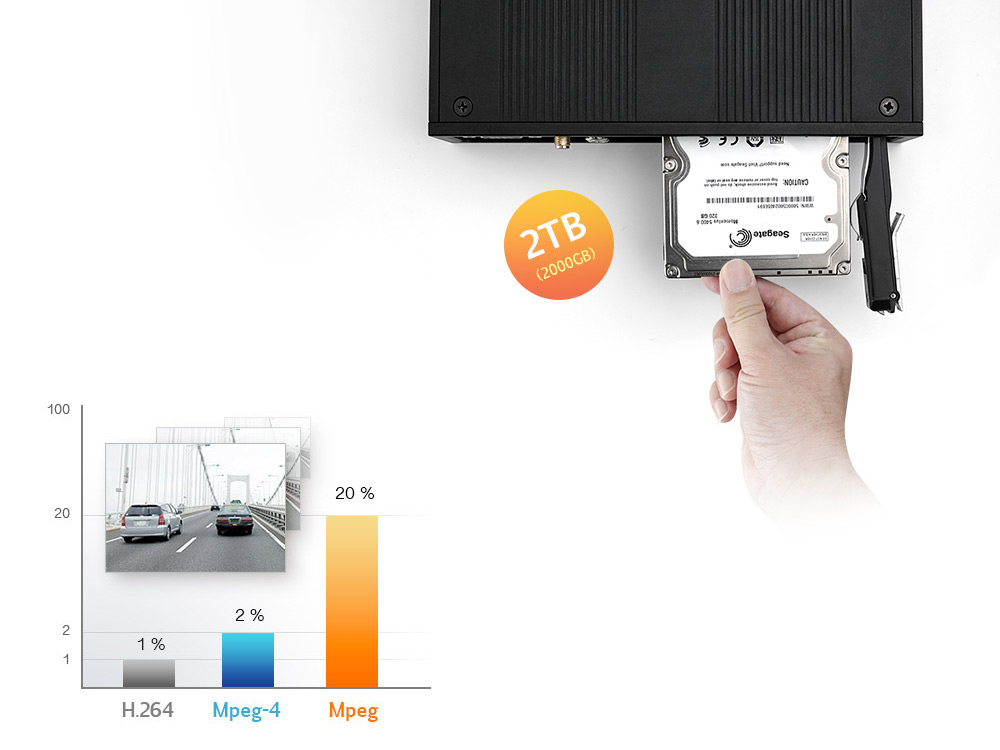 Compression Format & Image Comparision
---
Still Have Questions?
If you would like help finding the right solution to meet your requirement
please leave us a message below, one of our sales representatives will be happy to assist you shortly!