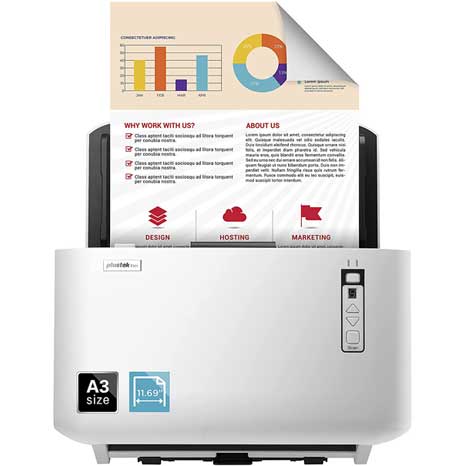 Plustek T300 A3 Large Format Document Scanner - High Speed Duplex with 100 Sheet Automatic Document Feeder (ADF), One Touch Scan and Save with Twain Driver
【For WorkGroup】: Plustek T300 is an A3 size scanner that packed with powerful features, including high-speed USB 2.0 connectivity, ultrasonic double-feed detection to ensure reliable and smooth scanning.
【Quickly Scan Stacks of paper】: Place up to 100 pages at a time, speedy scanning 50 pages per minute. Included versatility of paper scanning, scan extra-long pages up to 200", business/ID card and more.
【One Touch Workflow】:Customizable scan button configuration, one button to digitize your document with all pre-set profiles, including file format, color format, image adjustment and saving destination. Efficiently sharing document to your colleagues.
【VERSATILITY Usage】: Ideal for healthcare, financial services, government, and organizations with large format digitalize requirements, T300 scan up to 4000 page per day duty cycle
【OMR(Optical Mark Recognition) Support】: OMR software is not included, please contact Plustek for quotations.
【YOU'RE COVERED】: 3-year limited warranty (Continental United States Only ), including US-based expert services via phone or online support and same-day shipped out service.[*]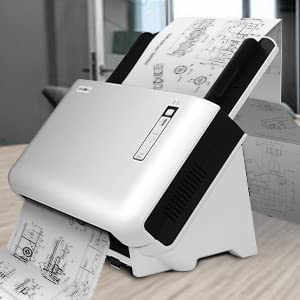 Plustek T300 Professional Large Format Automatic Document Feeder Scanner
We offer world-class performance for organizations with large format digitalize requirements where efficiency and convenience are always the top priority.
Integrated Image Optimization Feature
Built-in multiple automatic functions, including blank page removal, deskew, rotate and detect document size, and more.
Integration with OMR ( Optical Mark Recognition)
T300 + OMR =Infinite possibilities for education
Organize and Analyze the results of an exam. Teachers can also adjust their teaching methods.
*OMR software is not included, please contact Plustek for quotations.
Feature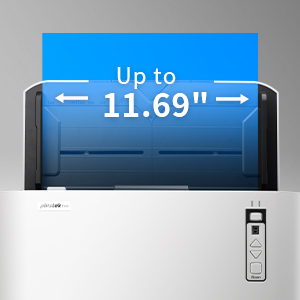 Large Format File Scanning
Easily scan with your large size document in one button, be more efficiently with automatic feeder, press one button and no more change pages manually.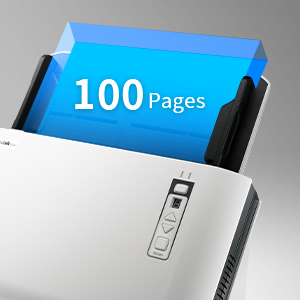 100 Pages Batch Scanning
Scan both sides of a document at up to 100 images per minute (ipm)* through a 100 sheet automatic feeder, place all documents at once!
*50 ppm/ 100 ipm (Color mode, 200 dpi, A4 Landscape)
30 ppm/ 60 ipm (Color mode, 300 dpi, A4 Landscape)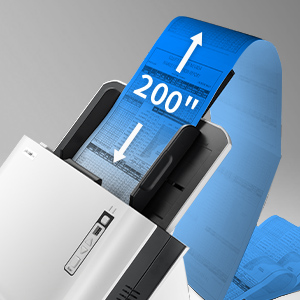 Long Paper Scanning
Easily scans legal documents, blueprint, list, business or plastic cards, and more. Even it's longer than 200" can be digitizing in a snap!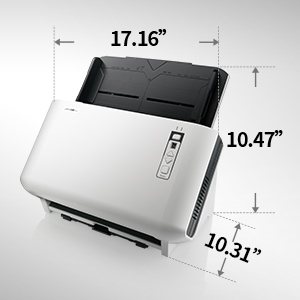 Vertical design maximize working space
Breaking the shortcomings of the previous flat design occupying space, the upright design increases the working space and makes the automatic paper feeding smoother.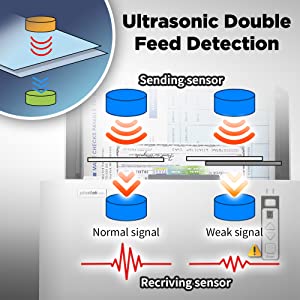 Ultrasonic Double Feed Detection
Built-in technology to prevent more than one page from being scanned at a time by checking the thickness of documents. This allows users of the scanner to be notified if a "multifeed" occurs.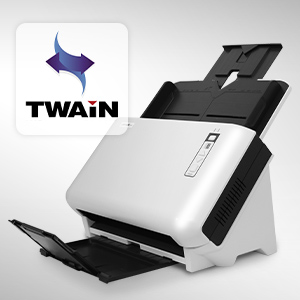 TWAIN Compliant
Industry standard TWAIN drivers ensure compatibility with image enabled applications including document management, document capture, enterprise content management and forms processing.
*Subject to limited warranty terms and conditions.Shipping cost covered by Plustek only within warranty period.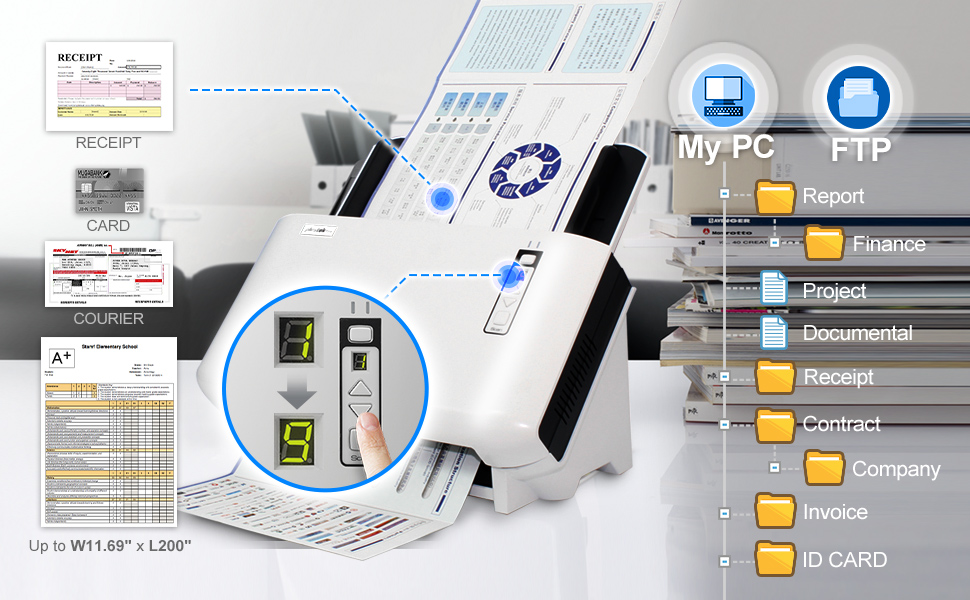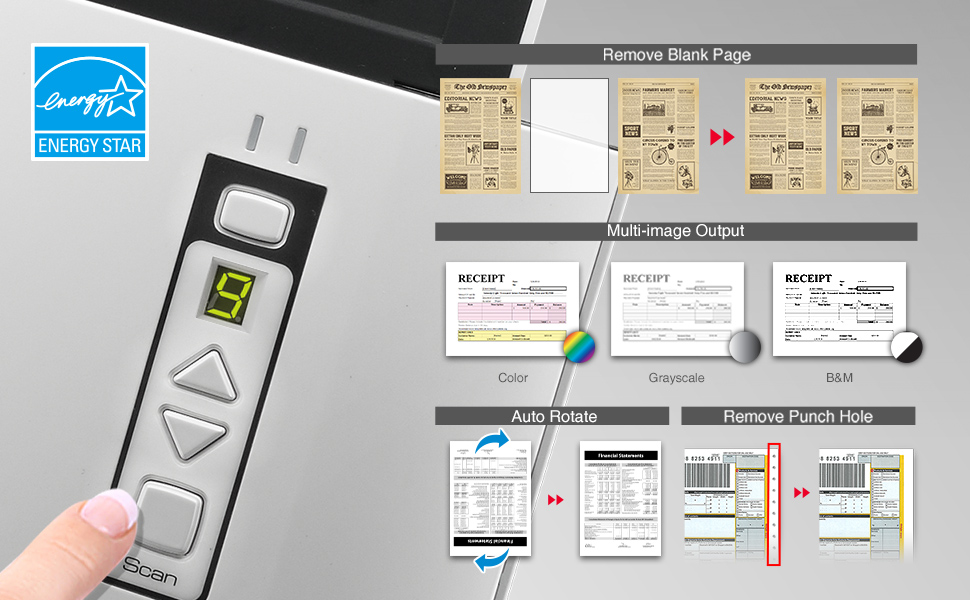 Built-in Plustek OCR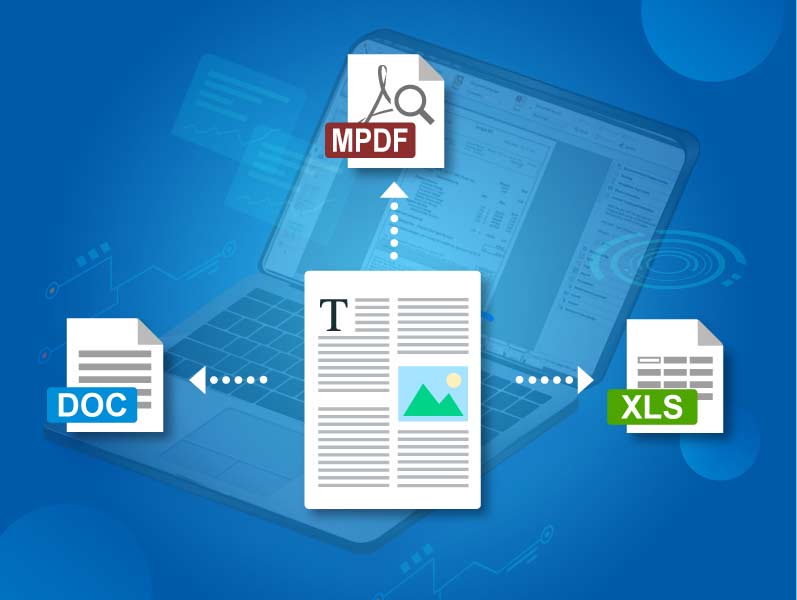 Built-in Plustek OCR [1]
Convert by performing optical character recognition on scan images and transform them into searchable or editable formats including Microsoft® Word, Excel®, or searchable PDFs directly.
(Plustek OCR for Windows, Plustek DocOCR for Mac)

Integration with OMR ( Optical Mark Recognition)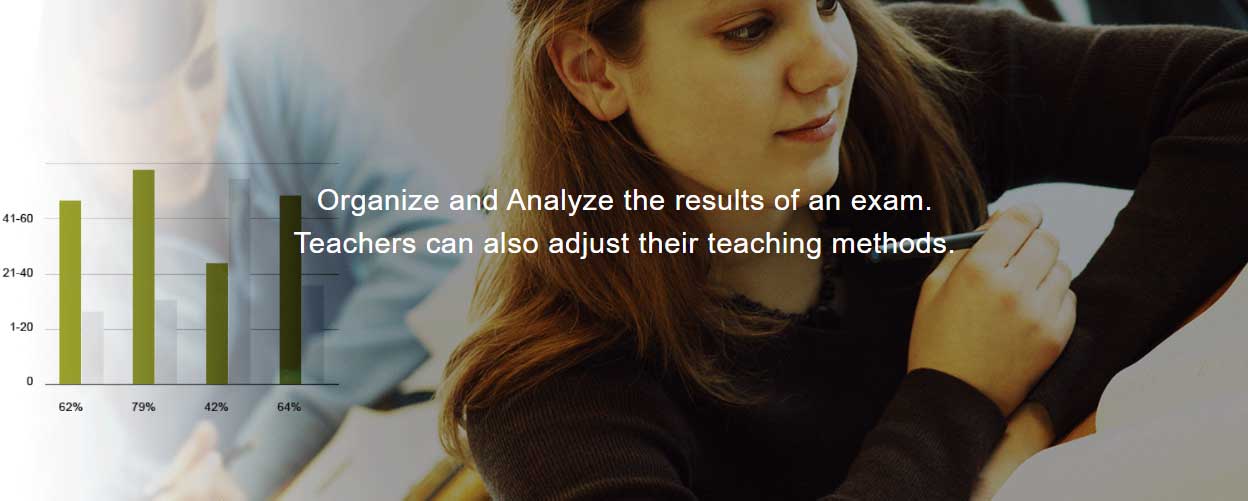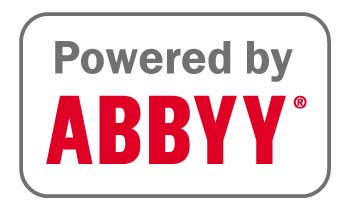 [1] Plustek is registered trademarks of Plustek.
ABBYY™ FineReader™ © ABBYY. OCR by ABBYY. ABBYY and FineReader are trademarks of ABBYY Software, Ltd. which may be registered in some jurisdictions. Any other products or company names appearing in this document are the trademarks orregistered trademarks of the respective companies.