The Plustek OpticBook 4800 helps you create,
scan and store thick books with ease!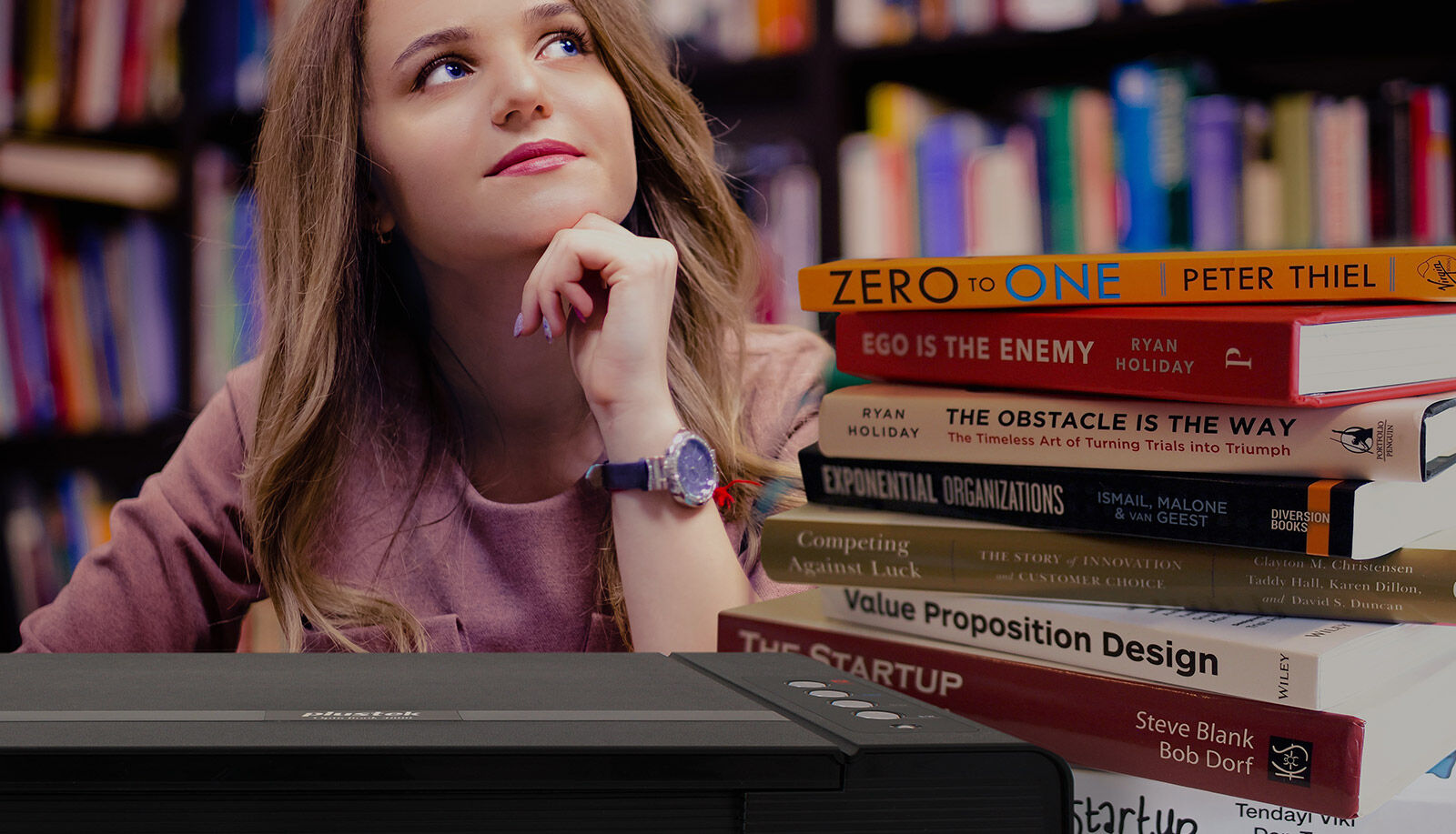 The Plustek OpticBook 4800 is a fast, cost effective, simple, innovative solution for scanning books, magazines and bound materials.OpticBook 4800 includes everything you need to create searchable PDFs from your books, magazines and bound materials.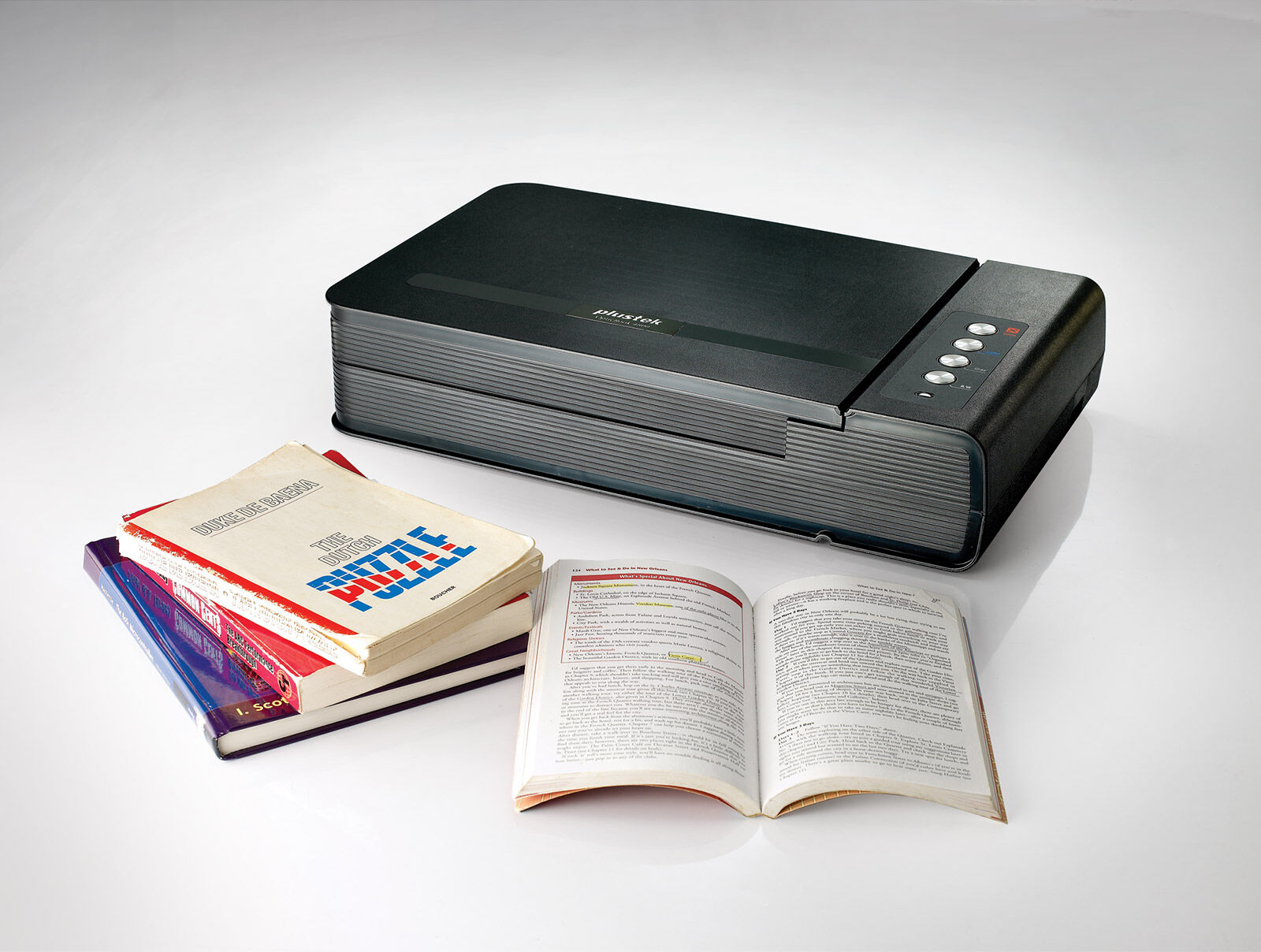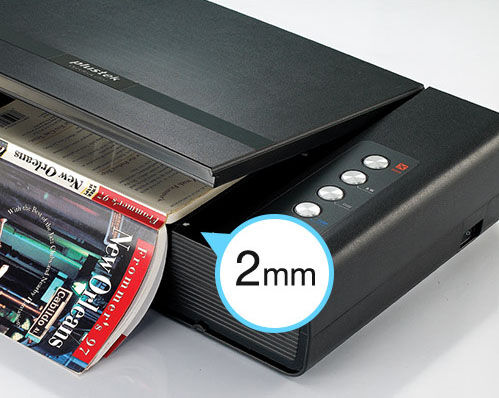 2mm Book Edge Design
An integral part of Plustek's SEE (Shadow Elimination Element) Technology, the unique book edge design (2mm) of OpticBook 4800 eliminates the book spine shadow and text distortion of traditional books while copying and scanning. The intelligent design avoids the need for a large, expensive overhead scanner or complicated image-editing software.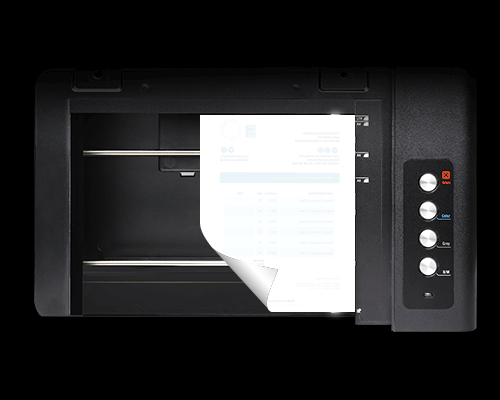 Fast Scanning Speed
Ergonomic design for fast and efficient scanning. Scan speed only 3.6 sec. for an A4-size color, grayscale, B/W scan at 300 dpi.

Clear Background
eliminates rear side image bleed-through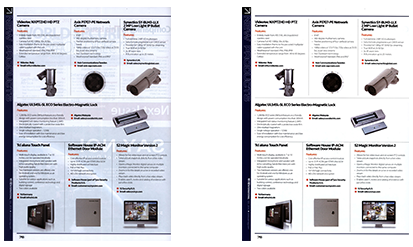 Auto Crop & Deskew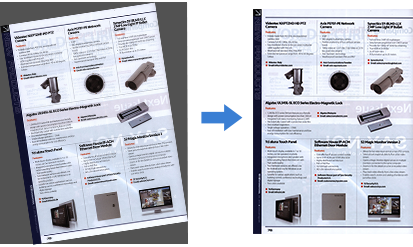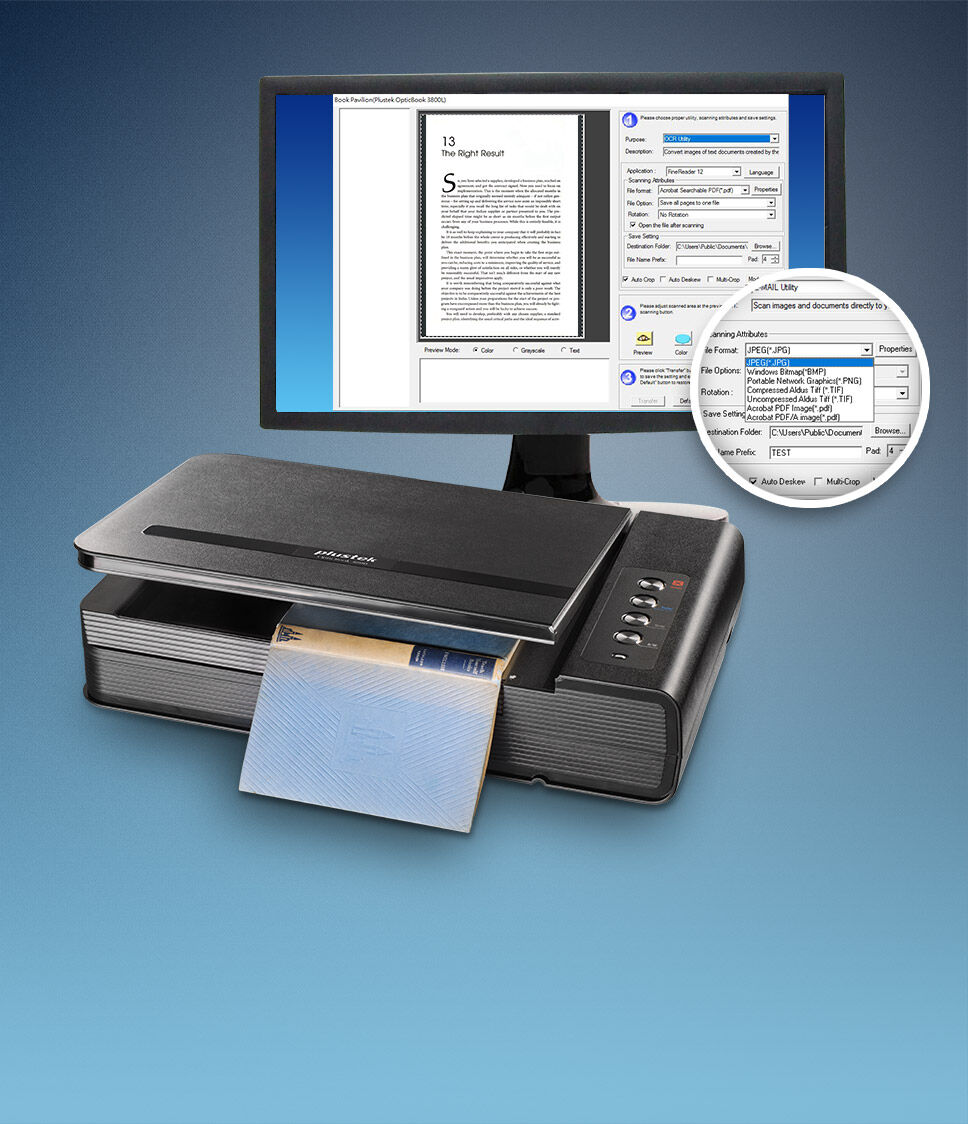 Book Pavilion Software Simplifies Digitizing Books
Plustek's Book Pavilion software makes book scanning easy and efficient. Designed specifically for scanning books, the time it takes to digitize a complete book, or a few chapters, is minimized thanks to the intuitive user interface and scanning workflow.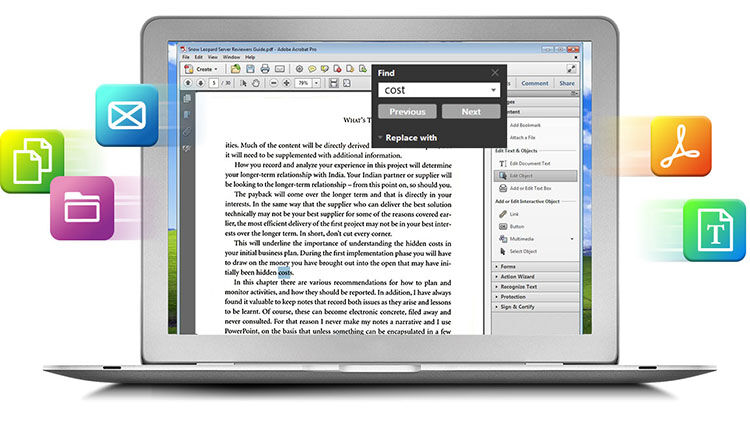 Searchable PDF
Searchable PDFs provide higher security, reliability and easiness to transit and exchange documents while preserving the look and integrity of the original documents, including fonts, graphics, images and layouts. It can convert images into text that can be copied directly and be convenient to search by keywords to quickly find relevant paragraphs in entire articles and books.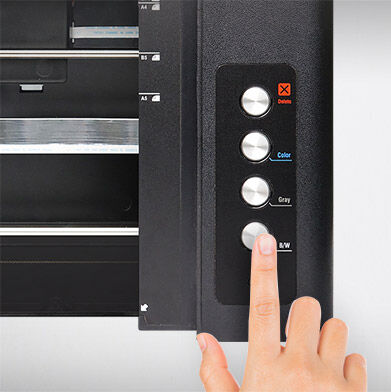 Easy One-touch Buttons
Single touch buttons simplify book scanning and increase scanning speed and efficiency. There is no need to go back and forth between your computer screen and the scanner to scan additional pages.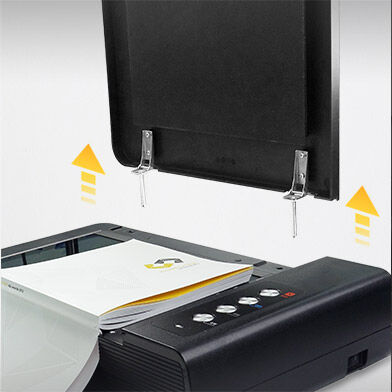 Adjustable Covers Design
No matter how thick your book is, the scanner can hold your book smoothly with its adjustable cover design.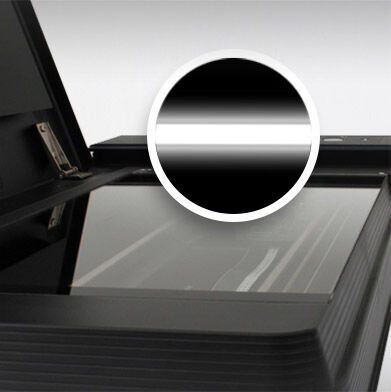 LED Light Source
Conservation and green design. LED light source provides more uniform illumination, by using less power and provides better images.
Built-in Plustek OCR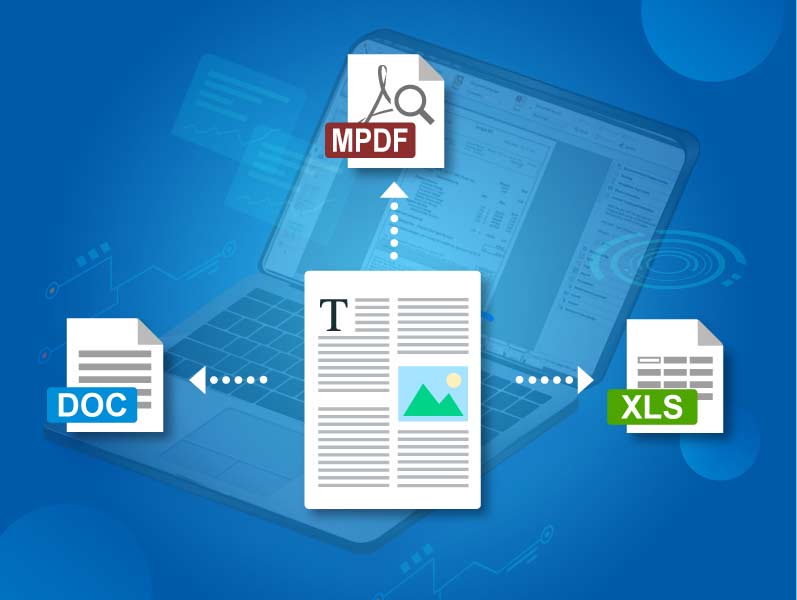 Built-in Plustek OCR [1]
Convert by performing optical character recognition on scan images and transform them into searchable or editable formats including Microsoft® Word, Excel®, or searchable PDFs directly.

Multiple Platforms : PC and Mac Compatible
For Mac computer users, the OpticBook 4800 includes a fully featured driver,a simple yet powerful Scan software allowing you to get started right out the box.ICA support and a simple yet powerful Scan software allowing you to get started right out the box.
Let's Book Your Own Story
The OpticBook 4800 scnaner is perfect for libraries and schools to conserve a wide range of media including ancient books, magazines, and bound materials without being damaged!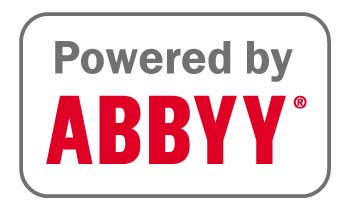 [1] Plustek is registered trademarks of Plustek.
ABBYY™ FineReader™ © ABBYY. OCR by ABBYY. ABBYY and FineReader are trademarks of ABBYY Software, Ltd. which may be registered in some jurisdictions. Any other products or company names appearing in this document are the trademarks orregistered trademarks of the respective companies.