For user without a CD/DVD drive, please follow the steps below to install driver and SilverFast, then
Windows
Step 1. Install driver
OpticFilm 8200i SE: Download
OpticFilm 8200i Ai: Download
*Please note you have to unzip the file before you install the driver, click here a to see how to unzip the file.
Step 2. Download and install SilverFast
OpticFilm 8200i SE: Download
OpticFilm 8200i Ai: Download
---
Unlock SilverFast without CD/DVD drive
1. Register your SilverFast software : HERE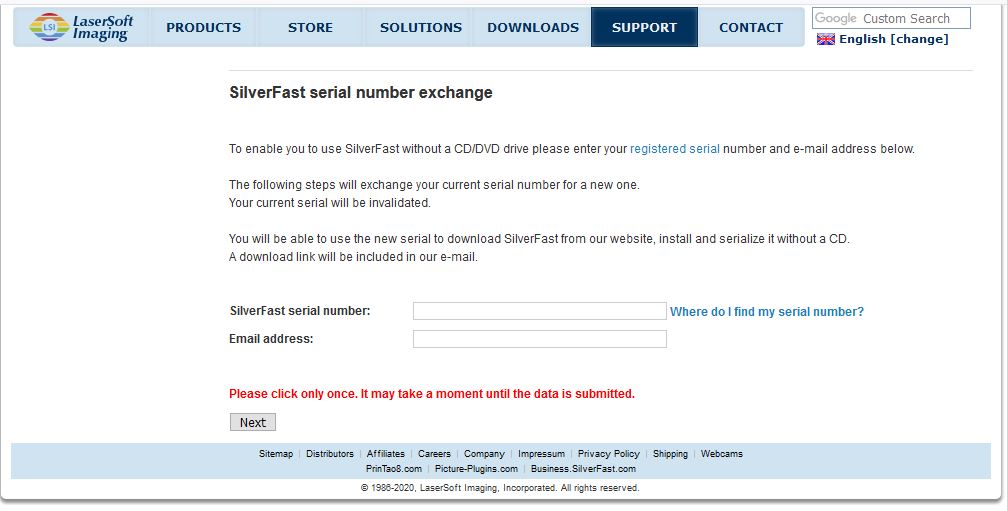 3. Connect the scanner to your computer and turn it on.
4. Start SilverFast
5. Select your scanner in the Image Source dropdown and choose the appropriate Language Selection, then click Start.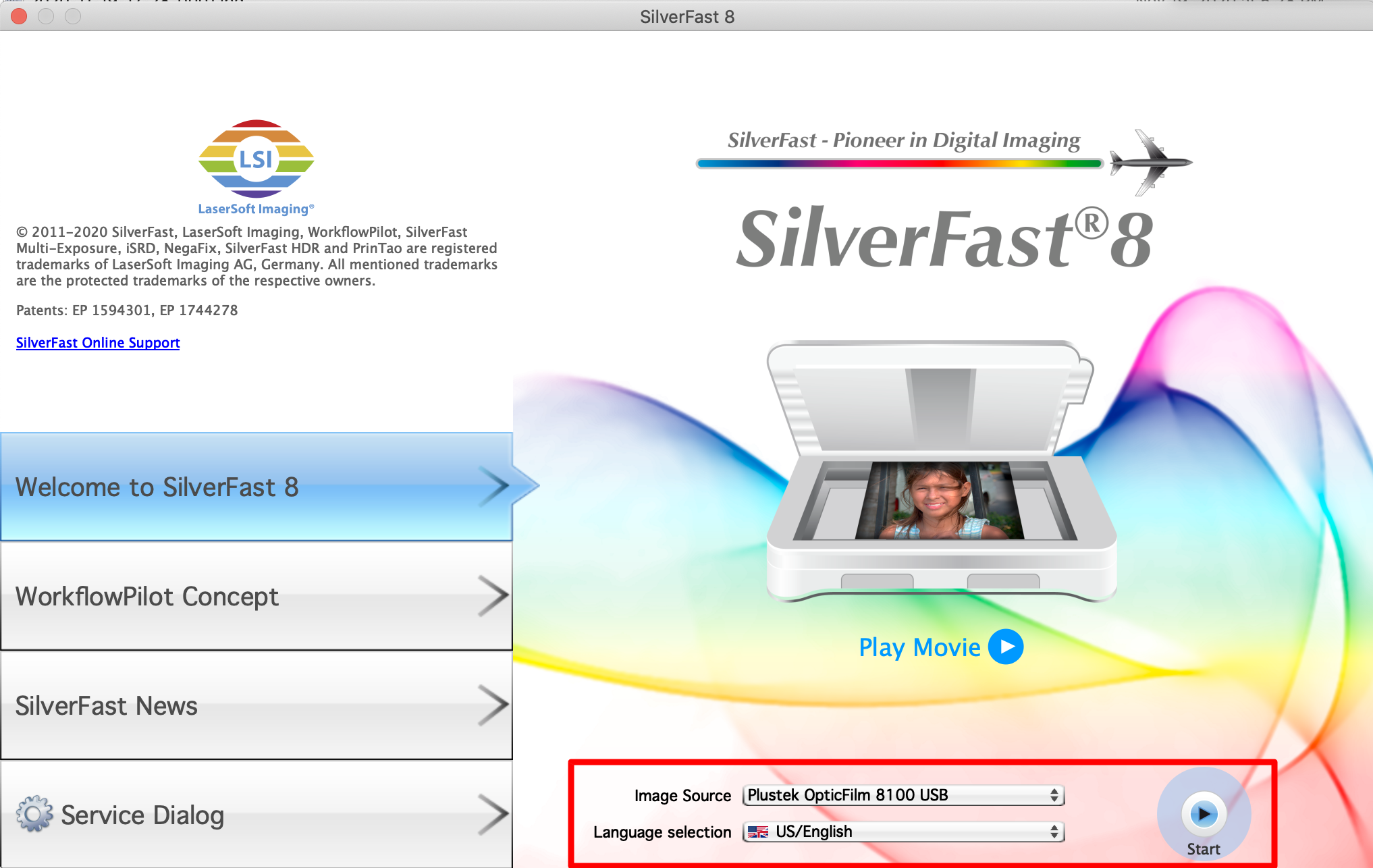 4. Enter your First name, Last name, Company Name and the Serial number (use the new one you've received from SilverFast after you exchanged), then click Unlock.
*Please note that you have to enter the exact the same information as you registered, including space, upper and lower case letters.