eDoc N800 is a private cloud dedicated server,offering an innovative sync system, which allows users to back up files automatically to a designated folder, on both PC and the eDoc server from most digital devices (such as scanners, MFPs, and copy machines).
---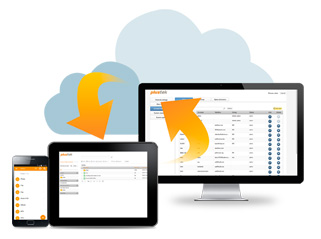 Sync, Search, Share, completely manage documents at ease!
Plustek eDoc simplifies the work-flow with an innovative sync system. Sync, Search and Share, three steps to manage documents, simply by intuitive operation. Enjoy the most compatible file sharing platforms across Mac, Windows, iOS and Android.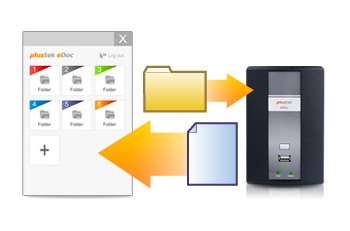 Flexible Sync Approaches
Quick sync is the new wave of Plustek eDoc, which allows users to configure and assign 9 rules to share files between your PC and the server. Moreover, you are able to synchronize files immediately or through the scheduling tool to increase work efficiency and take control of your network traffic.
Smart Search with Tag Function
Plustek eDoc supports converting various file formats to searchable PDF
and provides batch tag function; you can easily access your desired document by full-text search.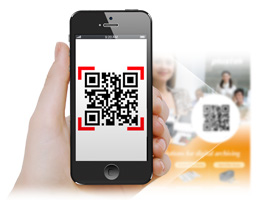 Powerful Marketing Tools
Turn the Plustek eDoc into a powerful marketing tool by sending videos, photos, or other promotional documentations by URL, email, and/or QR Codes with just a few clicks.
Secure Your Data
Plustek eDoc is a physical electronic file cabinet, so you will get the top document management result along with secure and complete control. It provides the authority system, which lets you set the file access rights (e.g. add/view/copy/ download) by an individual employee. In addition, the complete log record service lets you monitor your data without MIS.