The Workday Moves Pretty Fast.
No One Can Slow You Down with PS30D, a Compact, Desktop Scanner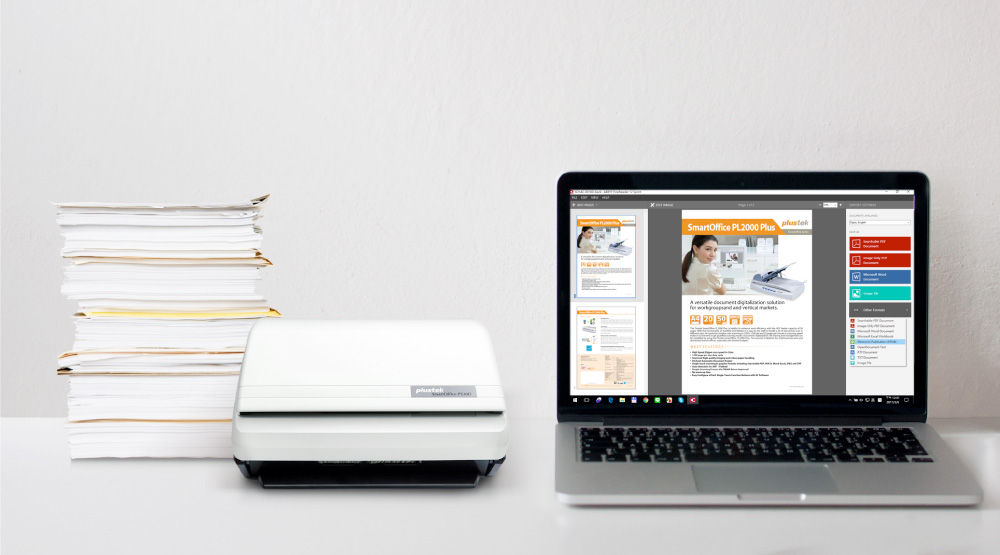 SmartOffice PS30D
Plustek SmartOffice PS30D is a new, easy-to-use, and tailor-made scanner for small and medium size businesses and home users. It is for anyone who intends to digitalize documents and scan varieties of paper materials. SmartOffice PS30D is a compact, robust and reliable desktop document scanner that designed with Plustek's innovative technology on rich imaging function for capture, manage, and archive documents.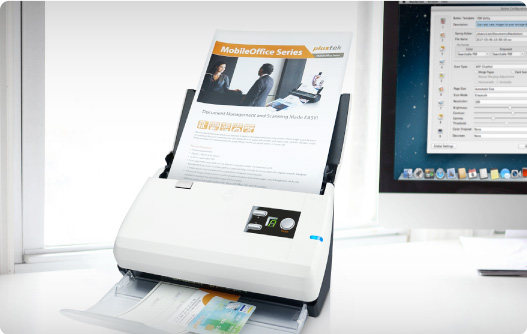 The 50-page Automatic Document Feeder capable of 3000 pages per day enables the PS30D applicable in any environment for frequent document scanning.
The PS30D scanner delivers speed, image quality, and great paper handling, along with easy integration and compatibility with document imaging applications.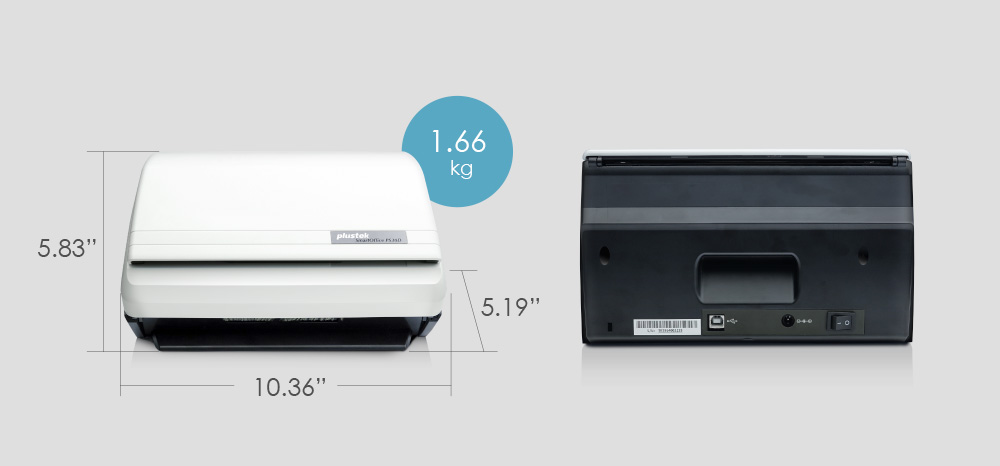 Designed to perform in today's demanding working environments, the PS30D effortlessly handles mission-critical or routine daily scanning tasks, thanks to scanning speeds up to 30ppm in Grayscale (200 & 300dpi) and an impressive 25ppm in colour (200dpi).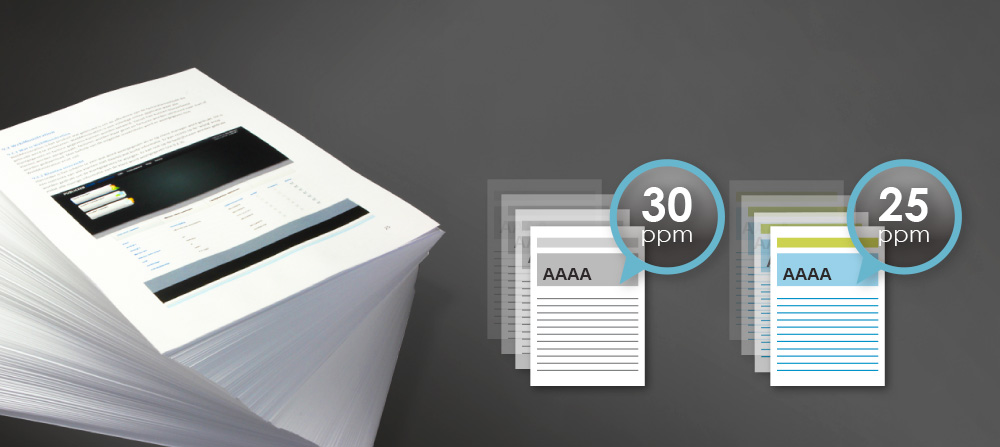 One-touch scan easily with MacAction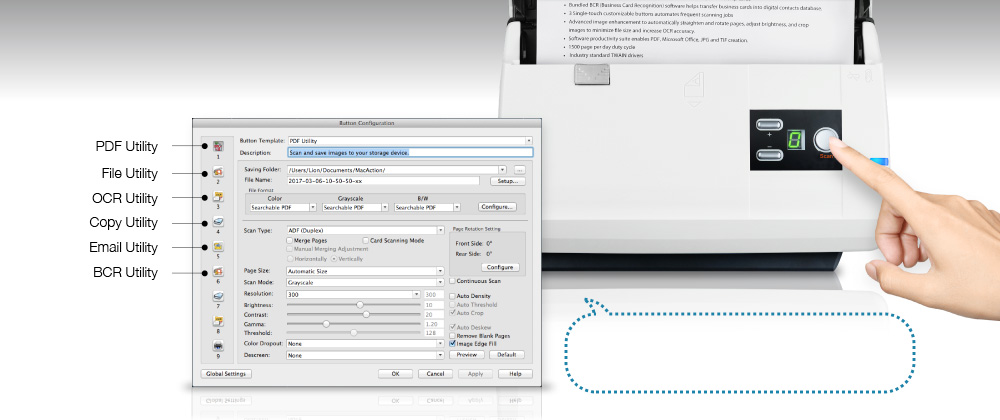 Easy to Perform Scanning
The PS30D is applicable in any office environment. Thanks to nine programmable task buttons and user friendly DocAction software. Daily tasks can be easily done by one-touch button, and the productivity is increased.
Numerous Features
Numerous features such as Auto Color Detection, Auto Rotate for Text Orientation, Multi-image output, Remove Blank Pages, Remove Punch Holes, Remove Background, Denoise, Character Enhancement are included, so there's no need to pre-sort your documents before scanning. Simply load and then let the PS30D do the work for you.
Auto Color Dectection
Auto Rotate
Auto Deskew
Remove Blank Pages
Remove Punch Holes
Romove Background
Denoise
Character Enhancement
50

sheets

Automatic Document Feeder
Robust Performance
The PS30D provides one-touch button document imaging. It is capable of handling 3,000 scans per day and the productivity in workload is highly increased. A 50 sheet document feeder means large batches of documents can be scanned in one quick scan operation and save you more time.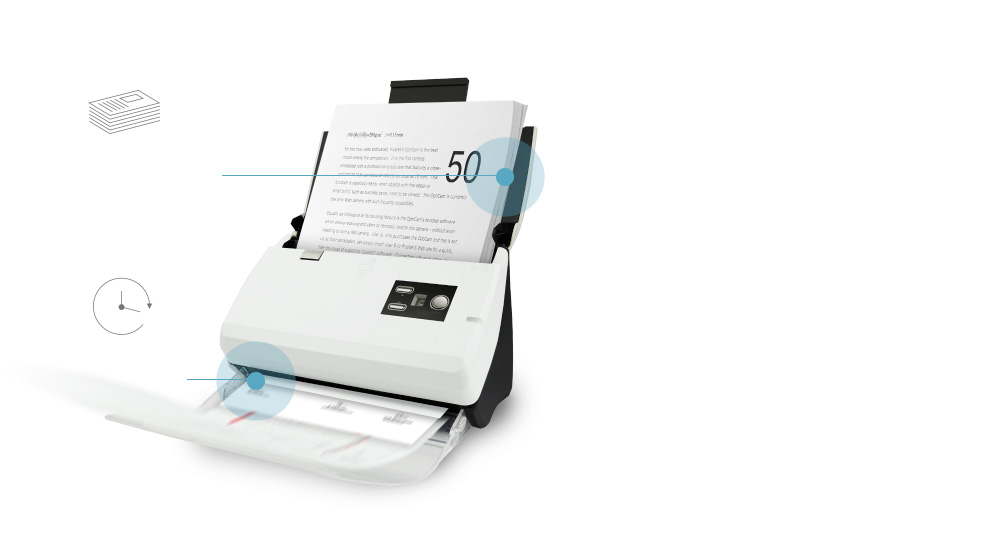 Easy Access to Software
Compatible with most software applications with the compatibility to scan and integrate to existing platform via industry standard TWAIN & WIA.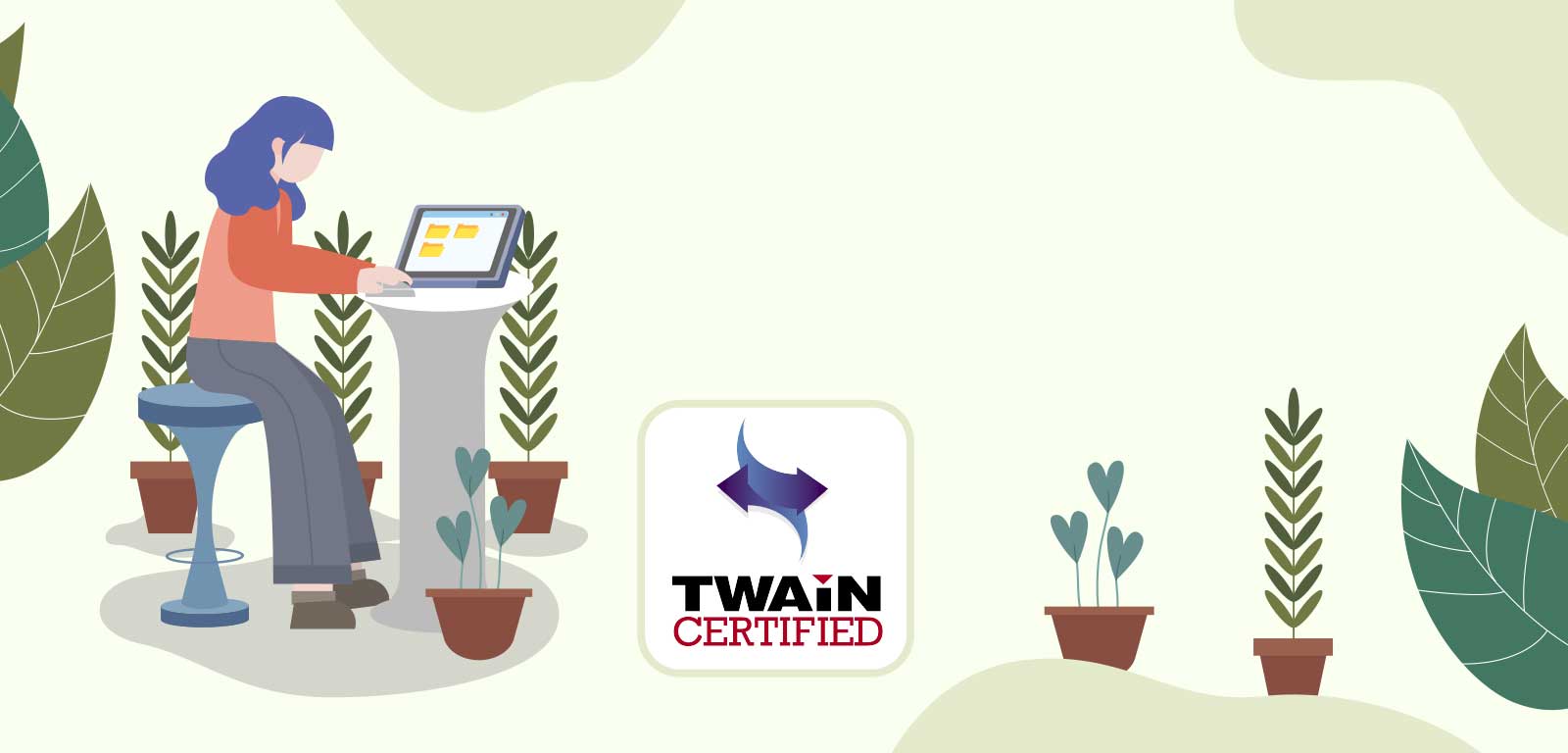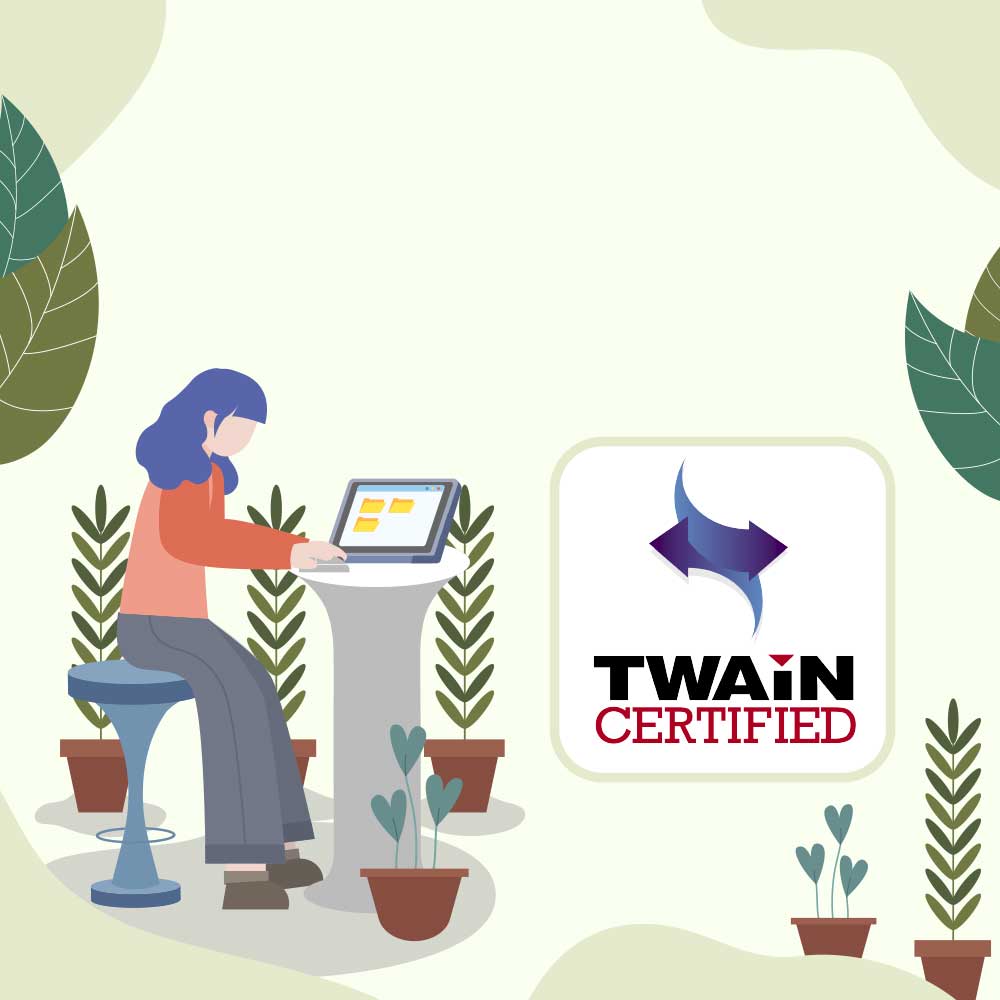 Reliable Scanning
With leading document imaging technology, the PS30D supports workgroups. The smooth paper path and Retard Roller Technology provide outstanding reliability across a diverse range of media types. Long paper scanning is also supported with the capability of length up to 2 meters. The PS30D saves 40% energy more than other similar scanners. It meets the requirements of energy star.
Card Scanning/Express Shipping Form Scanning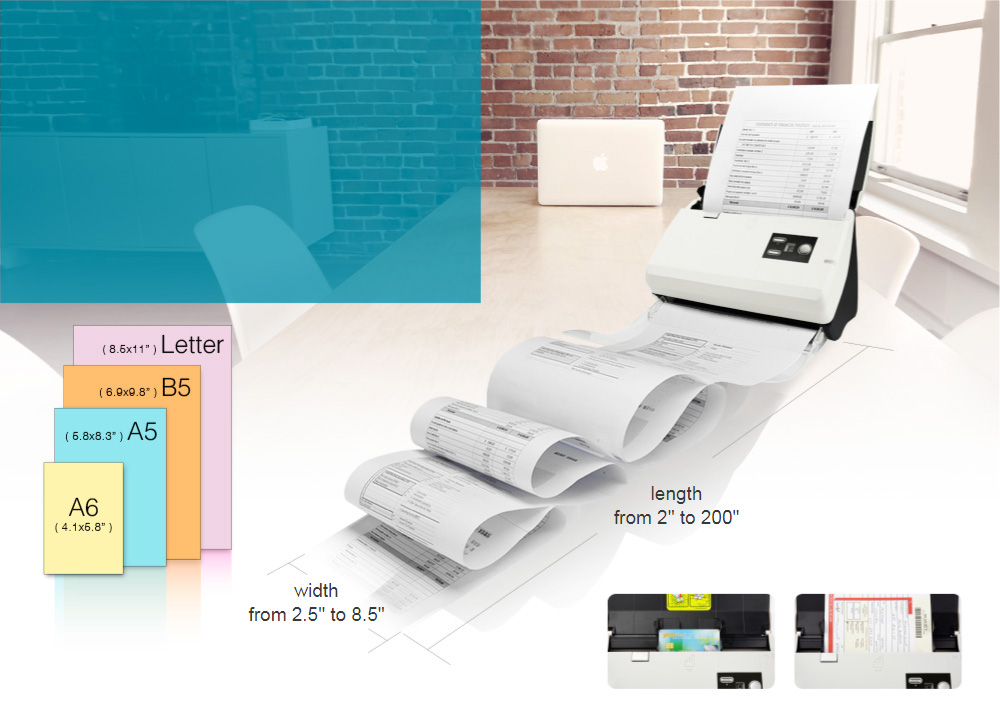 Device Features
Scanned documents can be saved in a variety formats such as PDF, JPEG and TIFF formats. The PS30D recognizes texts by OCR and creates multi-page PDF with automatic document feeder. It also supports Windows, Mac, and Linux.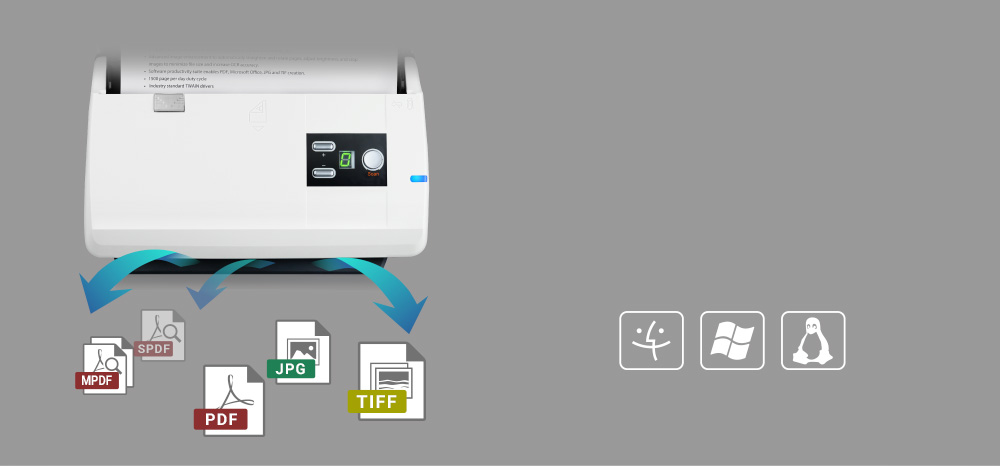 Built-in Plustek OCR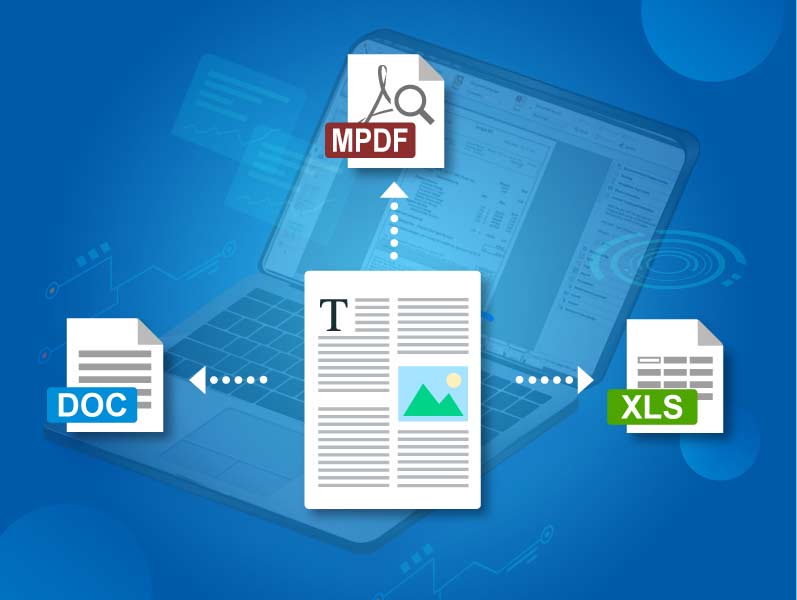 Built-in Plustek OCR [1]
Convert by performing optical character recognition on scan images and transform them into searchable or editable formats including Microsoft® Word, Excel®, or searchable PDFs directly.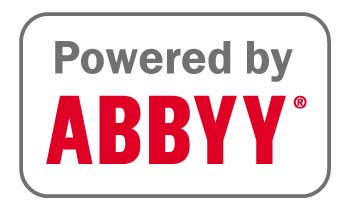 [1] Plustek is registered trademarks of Plustek.
ABBYY™ FineReader™ © ABBYY. OCR by ABBYY. ABBYY and FineReader are trademarks of ABBYY Software, Ltd. which may be registered in some jurisdictions. Any other products or company names appearing in this document are the trademarks orregistered trademarks of the respective companies.