The Plustek SmartOffice PS30D Plus scanner is an easy to use dual-USB scanning solution for sharing documents in today's multi-location and global environment. It delivers speed, image quality, and great paper handling, along with easy integration and compatibility with document imaging applications. Designed to perform in today's demanding working environments, it effortlessly handles mission-critical or routine daily scanning tasks, thanks to scanning speeds up to 30ppm in color (200 & 300dpi).
---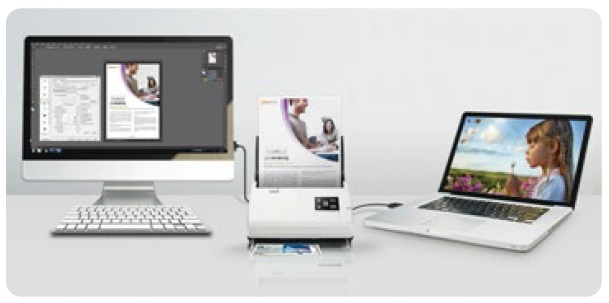 Share the scanner between two PCs! Two USB ports allow two PCs to Share! The unique Single Touch scanning buttons allow the user to send scanned images to either PC with the touch of a button. Applications that previously required two scanners connected to dedicated workstations can now get by with only one scanner. This saves you money and desk space. Of course, the SmartOffice PS30D Plus can be used with only one PC as well.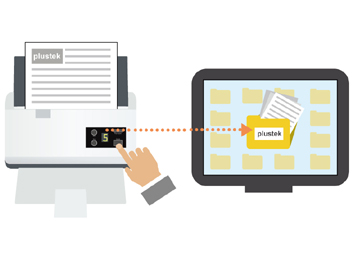 Advanced One-Button Scanning with Plustek's DocAction exclusive software application, users only need to properly place the document on the scanner, the press the "Scan" button. Auto Deskew, Auto Crop, Auto Size for Page Detection, Gamma, Contrast, Brightness, Color Dropout (RGB), Image Edge Fill, Preview, Page Size, Scan Mode, Multi-image Output, Job Function, Merge Page/Split Page, Card Scanning Mode, Outputs scanned documents in a variety of formats such as PDF, PDF/A, JPEG and TIFF formats. It can also recognize text using OCR and create multi-page PDFs with automatic document feeders. With the wired networking capability, the PS30D Plus offers network scanning to e-mails, a shared folder and a FTP server.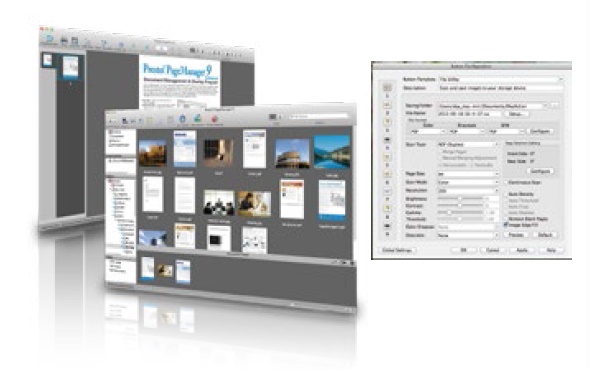 Device Features Industry standard TWAIN drivers combined with TIF, JPG, PDF and Microsoft Office formats ensure compatibility with thousands of scanning and imaging programs. ABBYY FineReader Sprint is included to easily create and manage searchable PDFs at the touch of a button. Built in image processing insures the highest image quality, reduces rescans and increases OCR accuracy. It can also recognize text using OCR and create multi-page PDFs with automatic document feeders. The PS30D Plus works on Windows, Mac, and Linux.
Features The SmartOffice PS30D Plus has following features: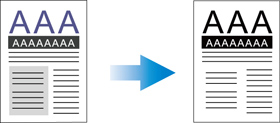 Auto Threshold
Automatically thresholds the current image into a binary black and white image.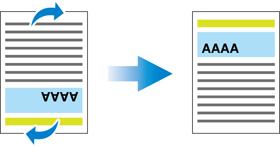 Auto Rotate
Automatically rotates document based on the contents of the document.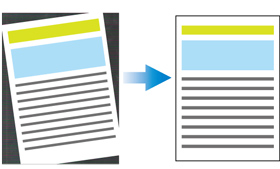 Auto Crop & Deskew
Automatically straightens and crops image to the documents actual size.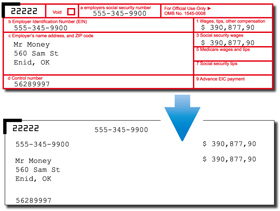 Color Dropout
Removes red, green or blue color when scanning forms.