Rapidly capture and verify identity documents on X200 basis
Quick. Simple. Safe.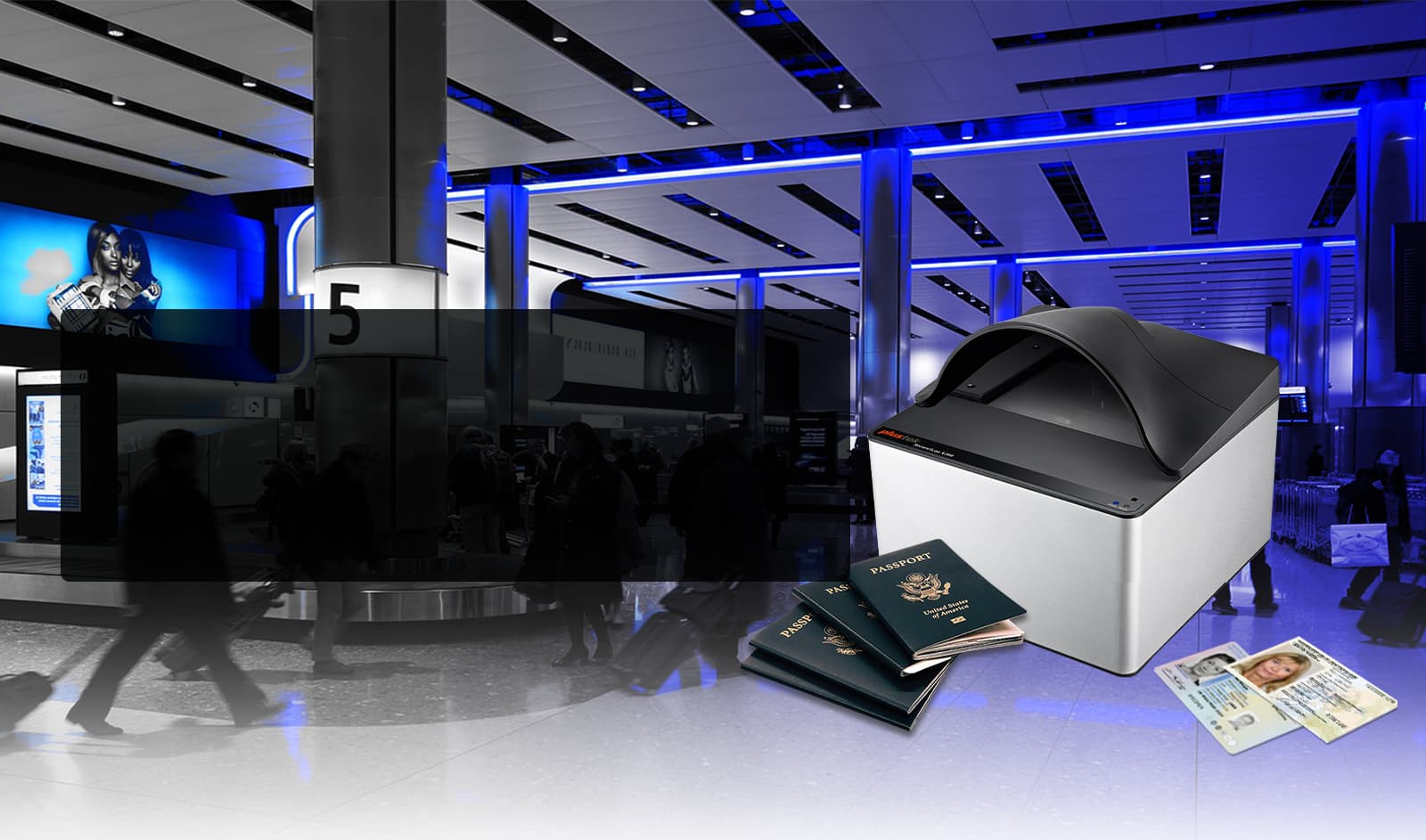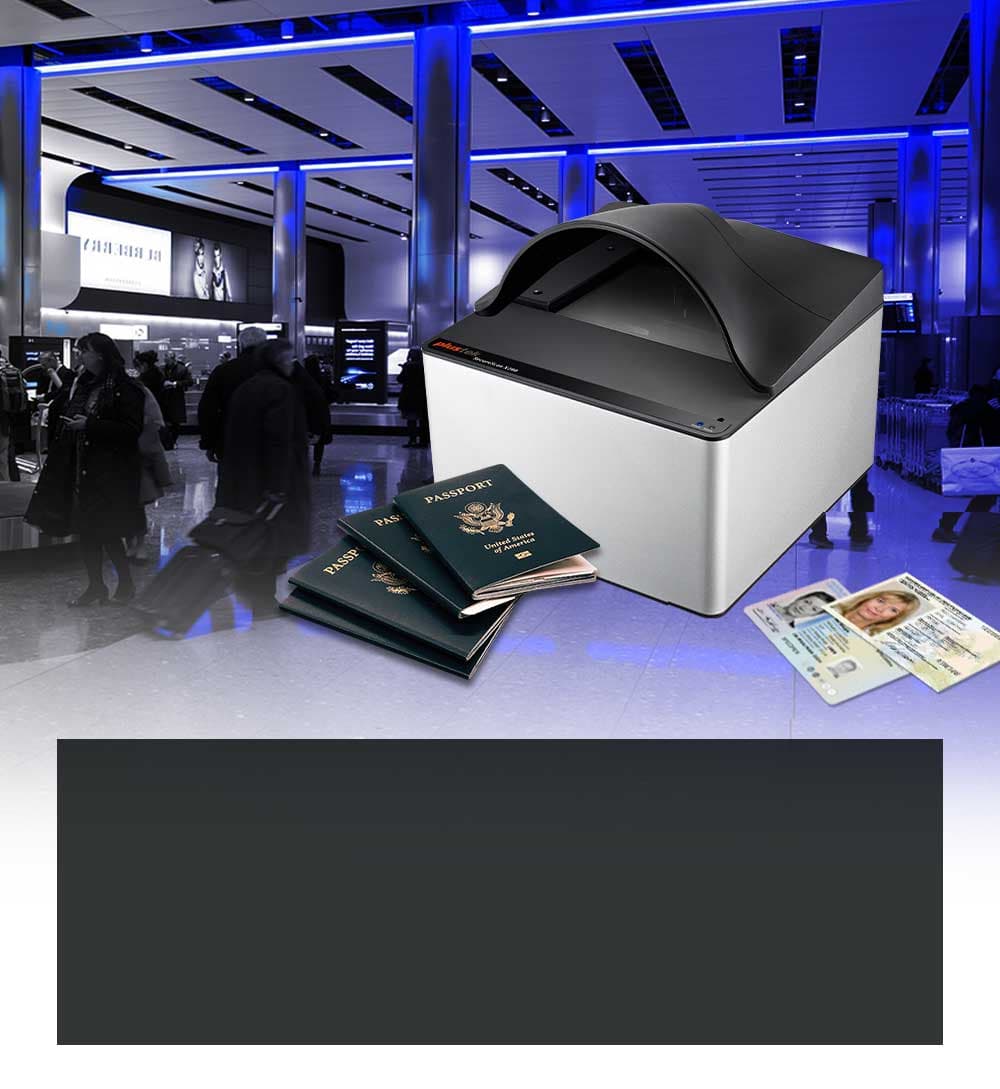 Data Capture
Capable of Reading Machine Readable Zone
and Visual Zone Data with 3 Light Sources.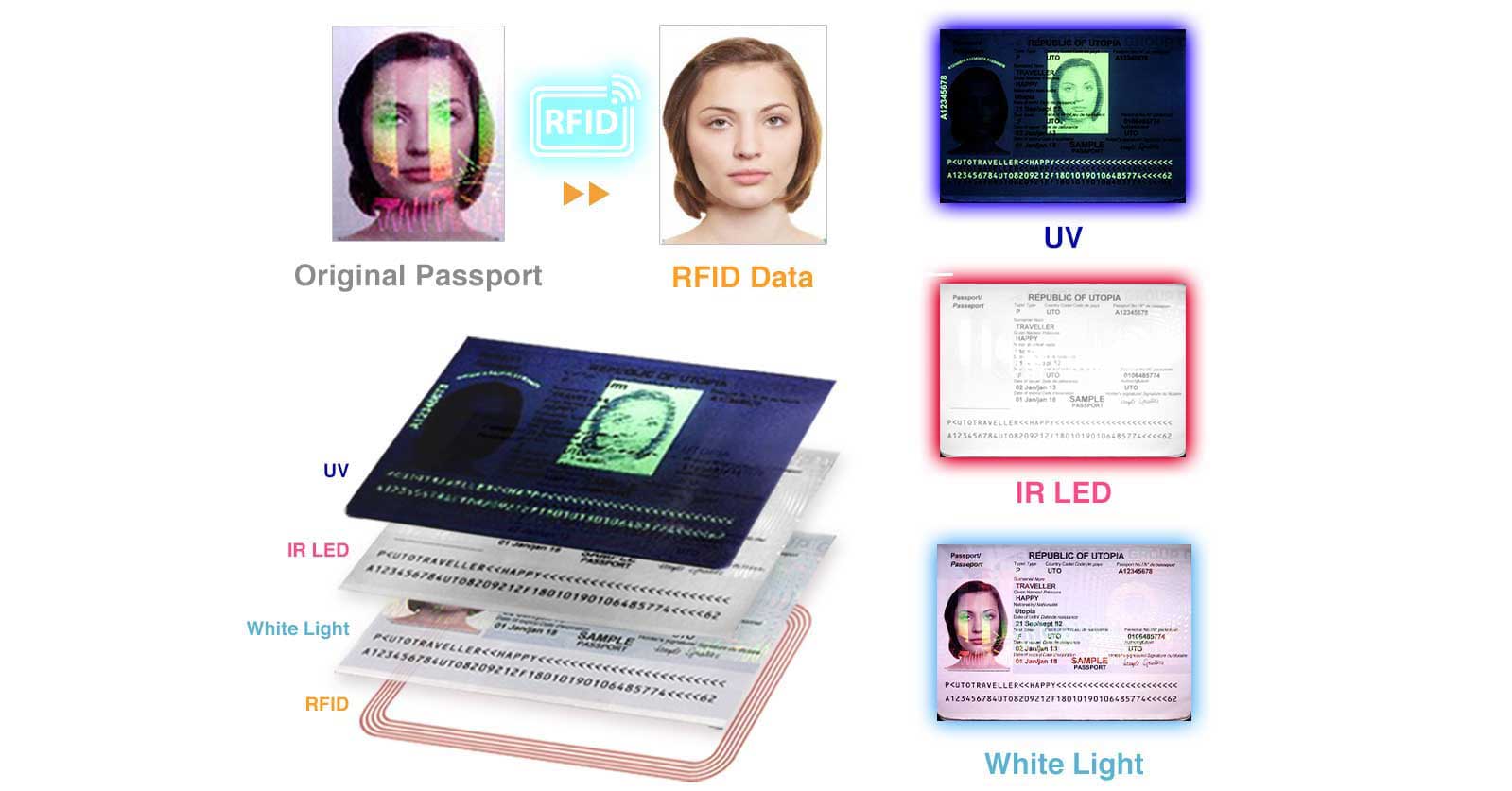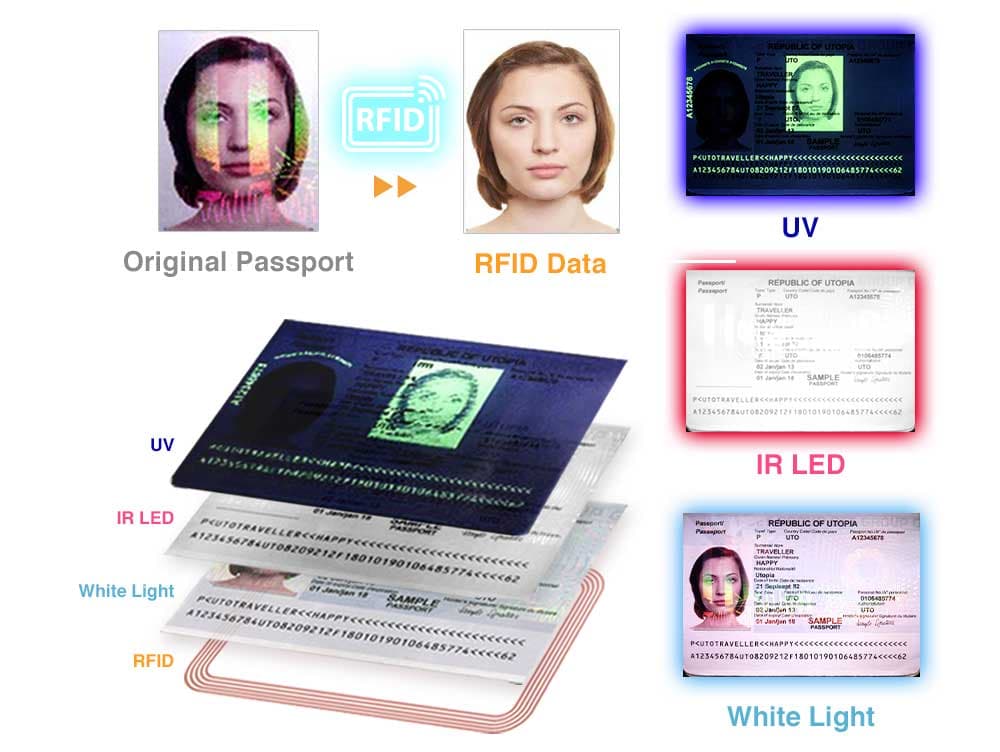 *All Visual Inspection Zone (VIZ) requires customization. Applicable fees may apply, please contact us for more info.
RFID Recognition
The SecureScan X200 integrated RFID antenna design that detect and read information encoded on contactless integrated circuits in ePassport and e-ID cards.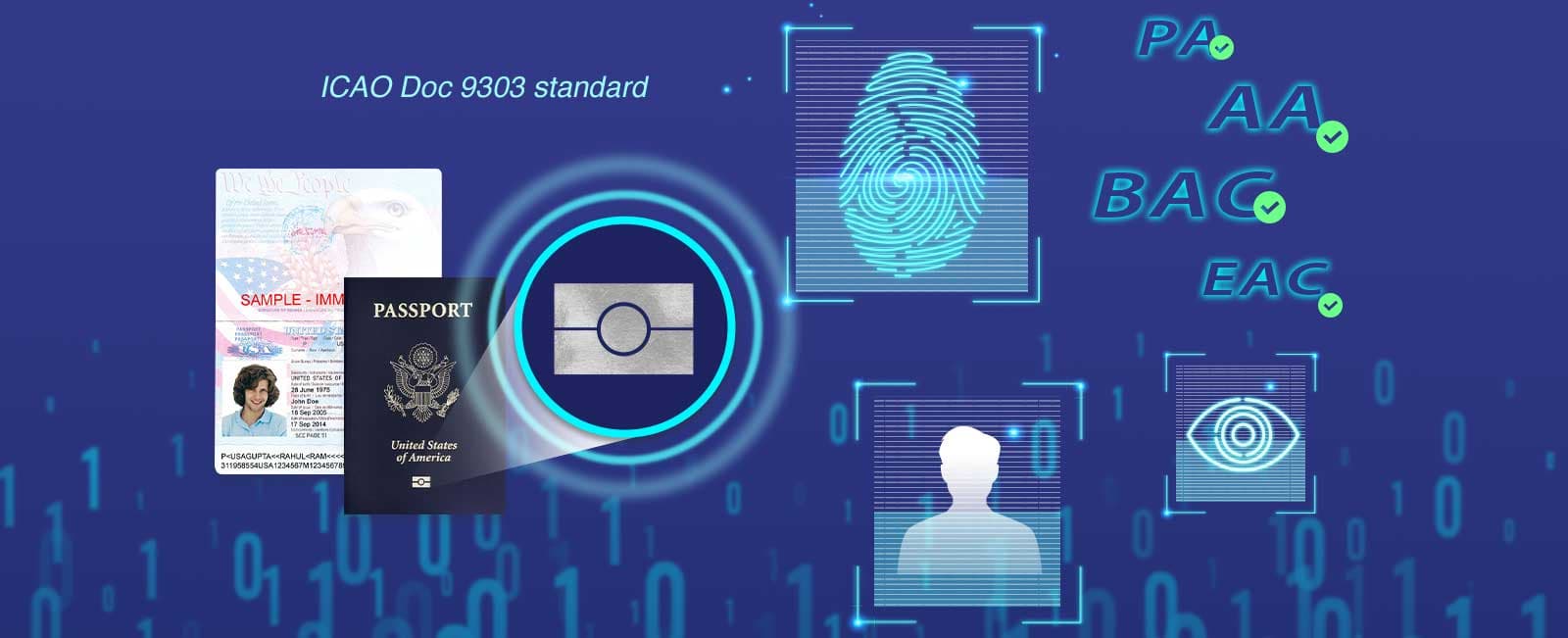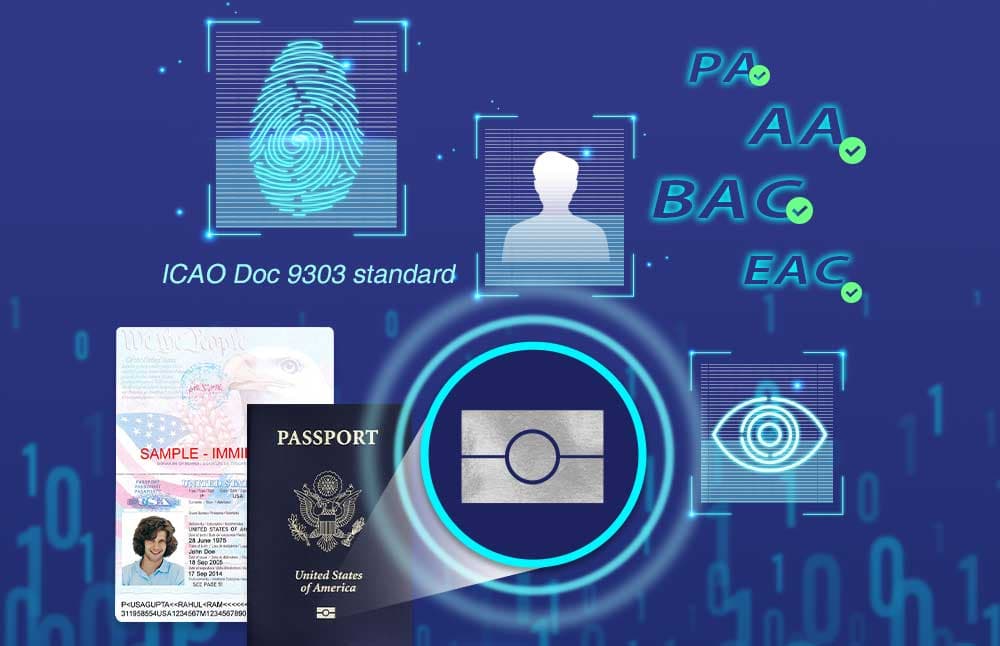 Authentication & Security
The range of applications for reading and authenticating secure documents is grwoing.The SecureScan X200 can help the operator detect forged or counterfeit documents.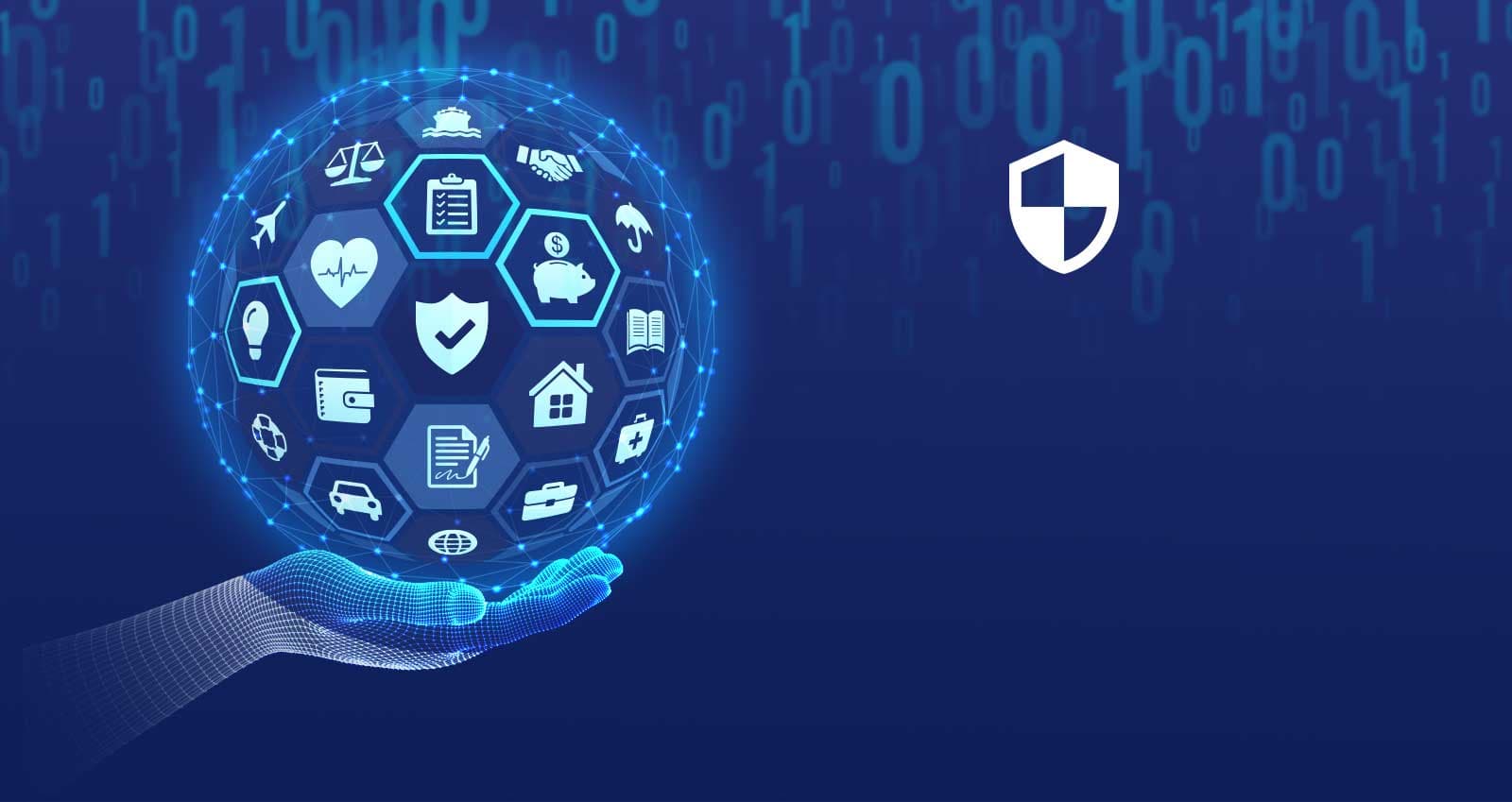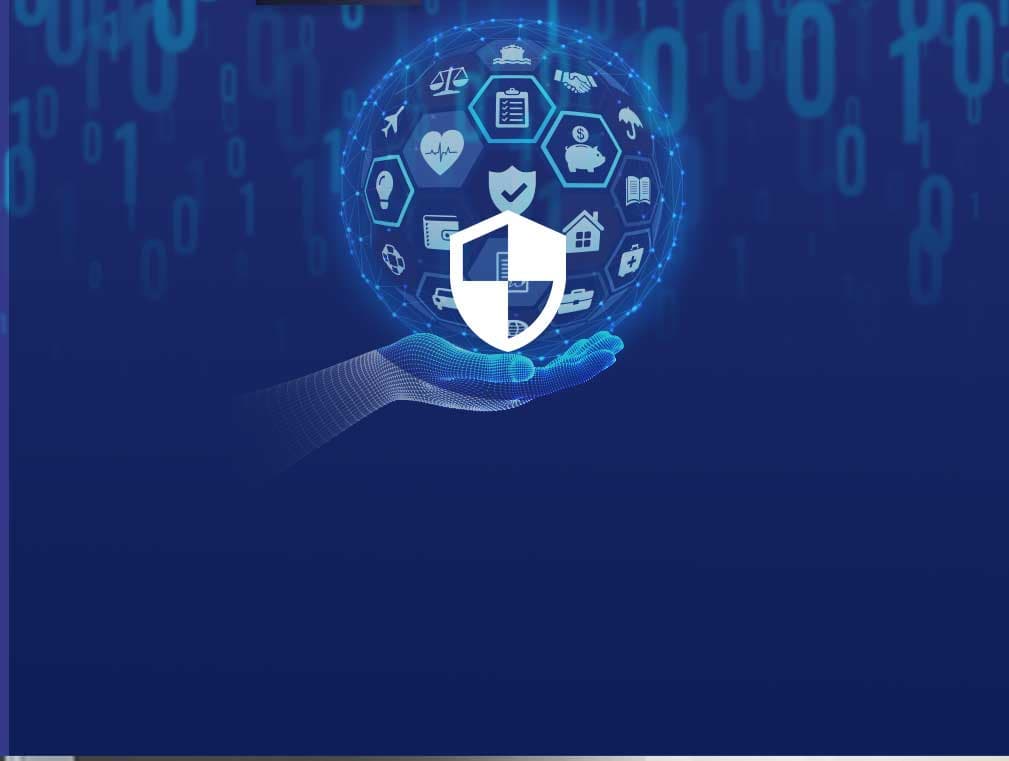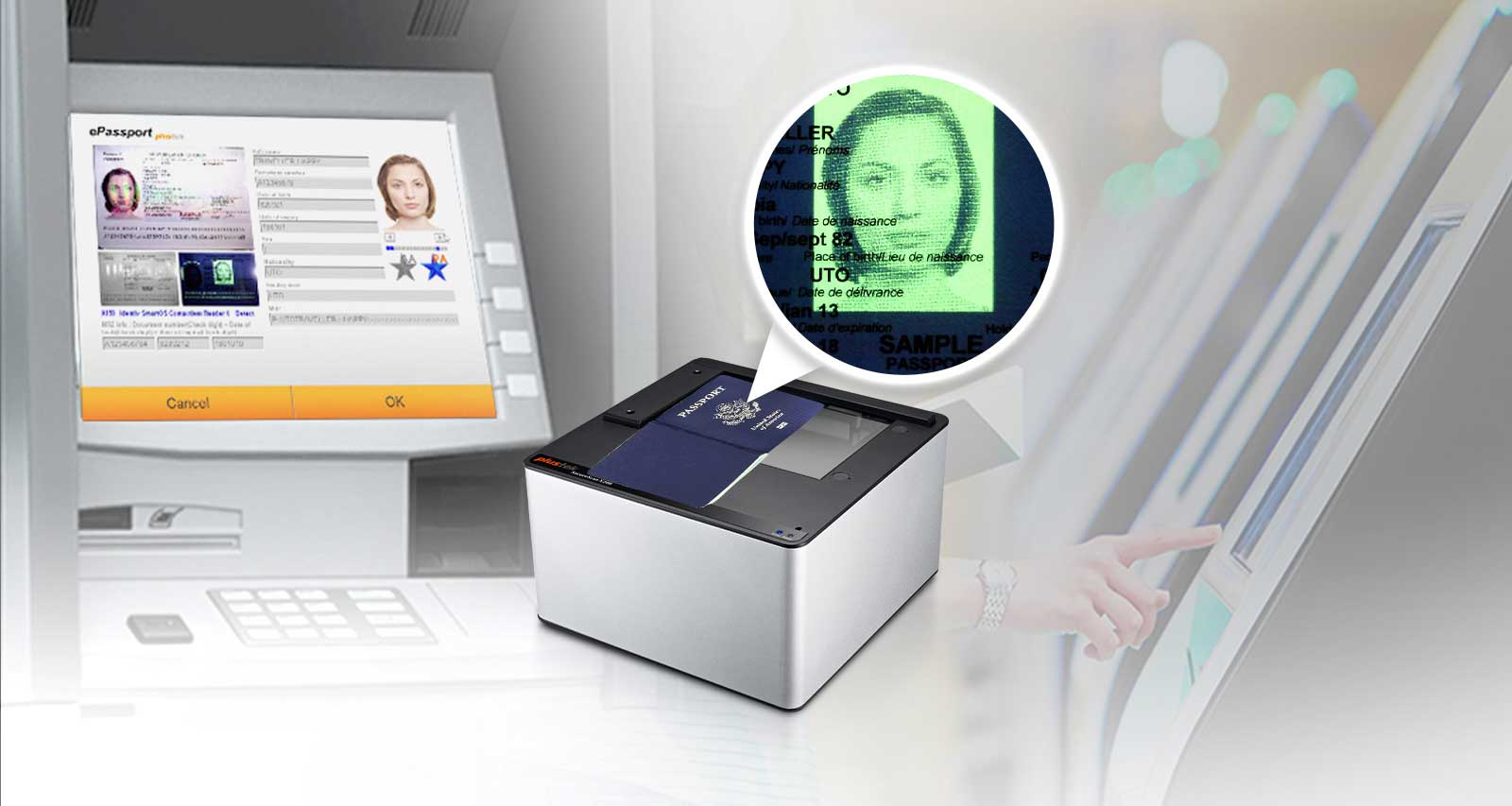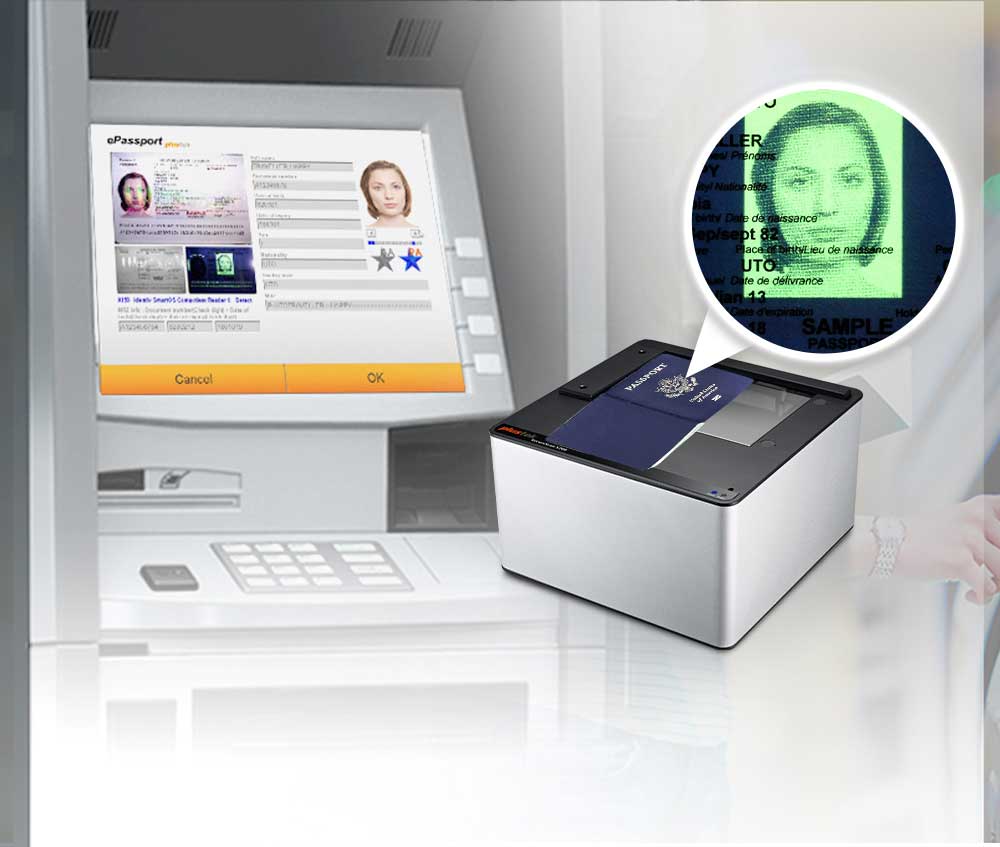 Kiosk Integration
The coronavirus pandemic is making a big impact in self-services. The SecureScan X200 is ideal for integration into automatic border security kiosks, e-Gates, etc.
How It Works?
These unique features can help to improve your workflow each and every day.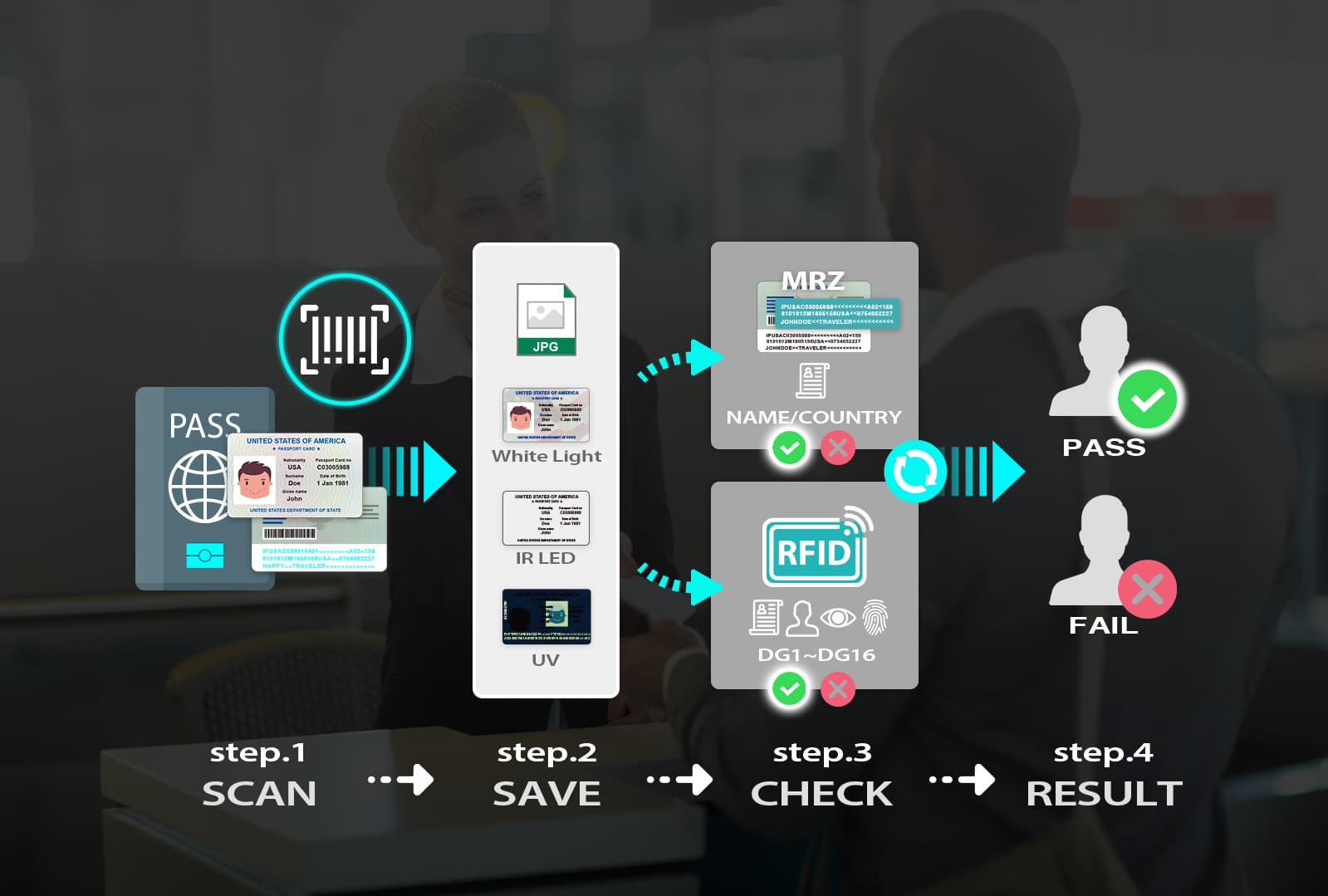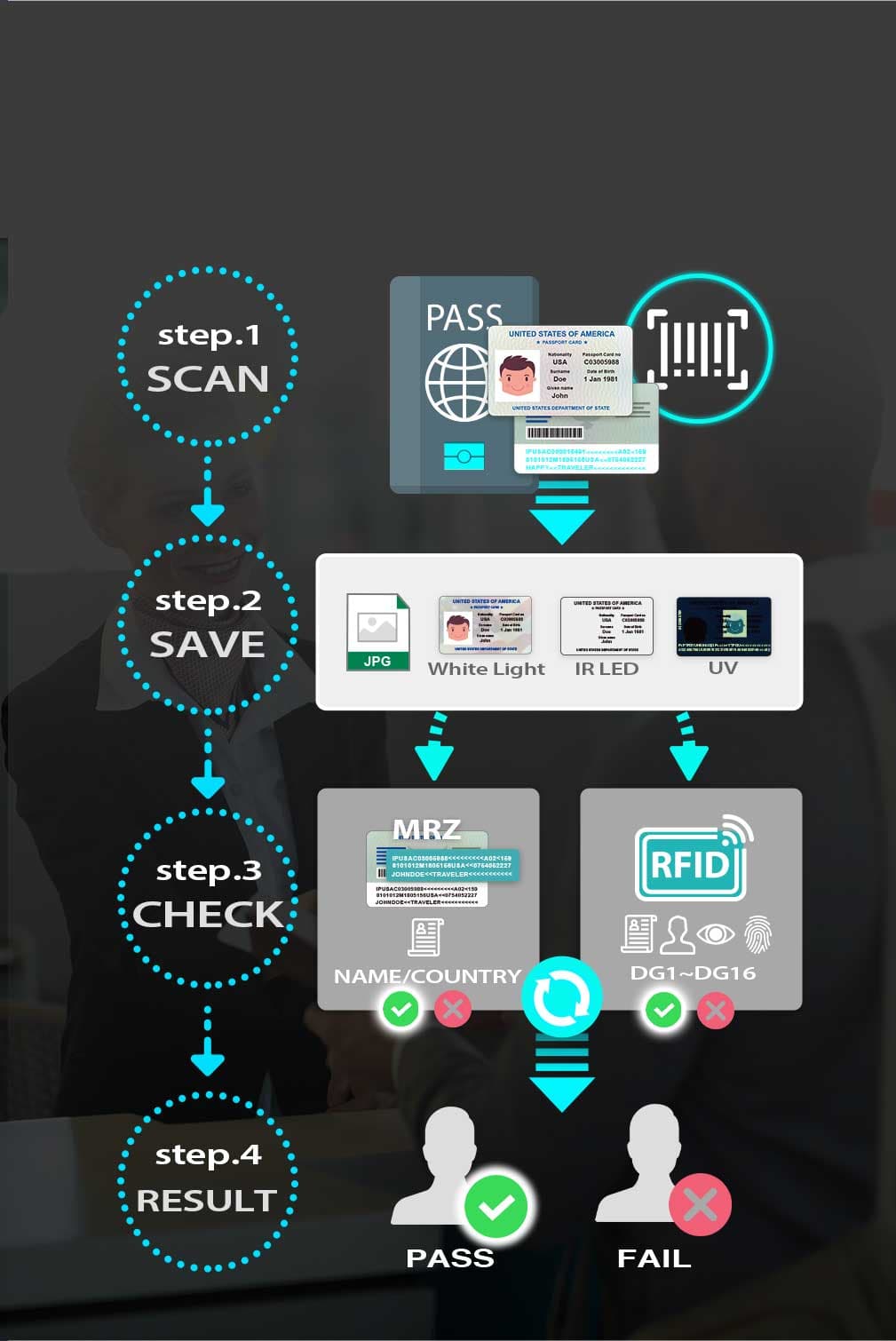 Compatible
Compliant with ICAO Doc 9303 standard for machine readable travel documents and supports TD1/TD2/MRP/MRV sized document scanning. Supports RFID documents: ISO 14443(A/B), ISO 7816 (incl.US passport).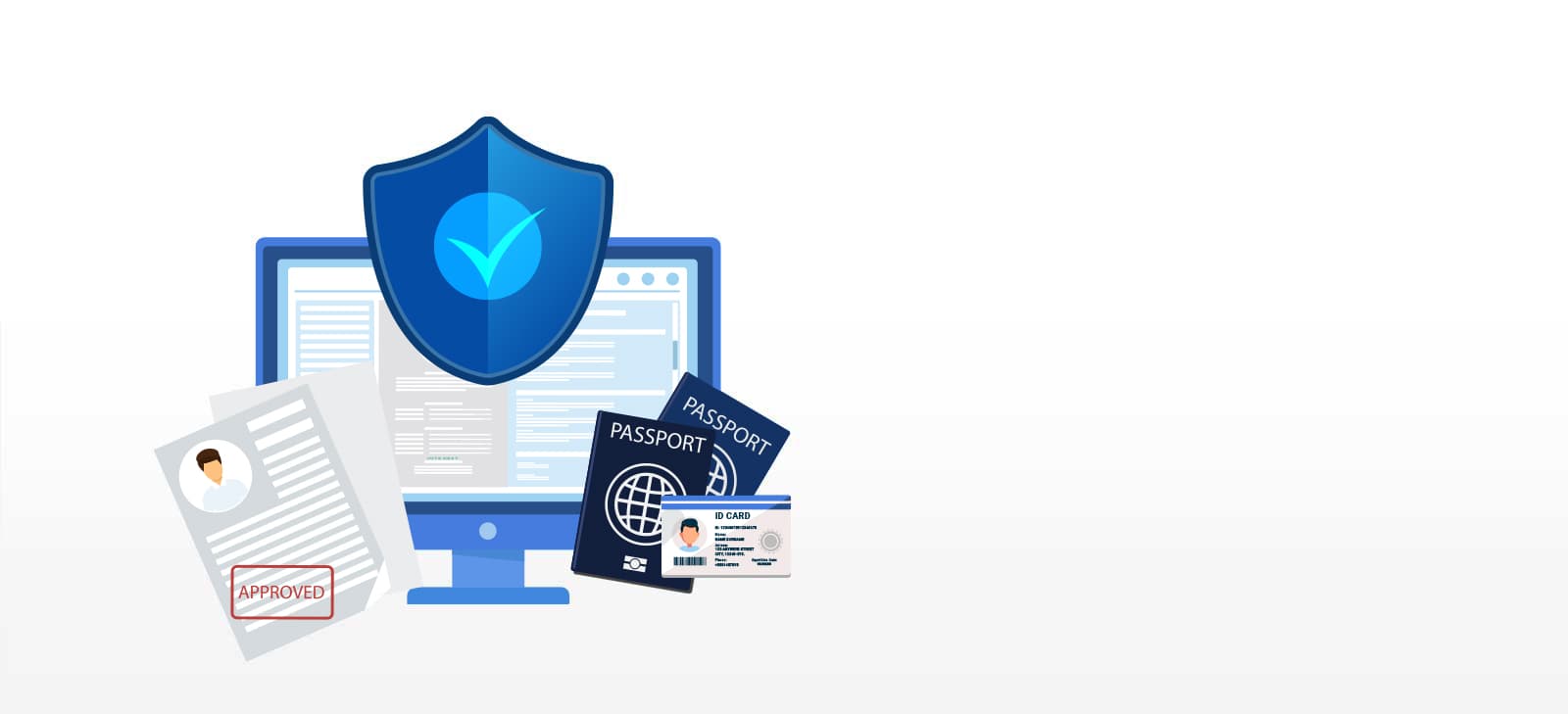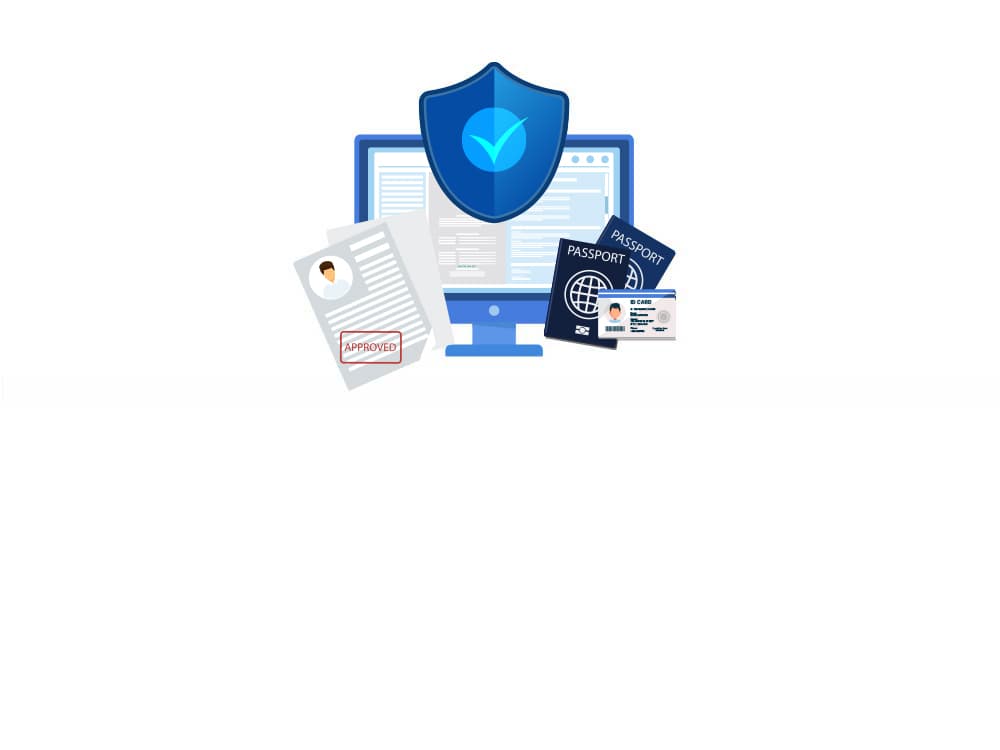 Integrate Identity Management Systems
Plustek has developed a collection of SDKs and APIs to facilitate the development of verification and authentication applications.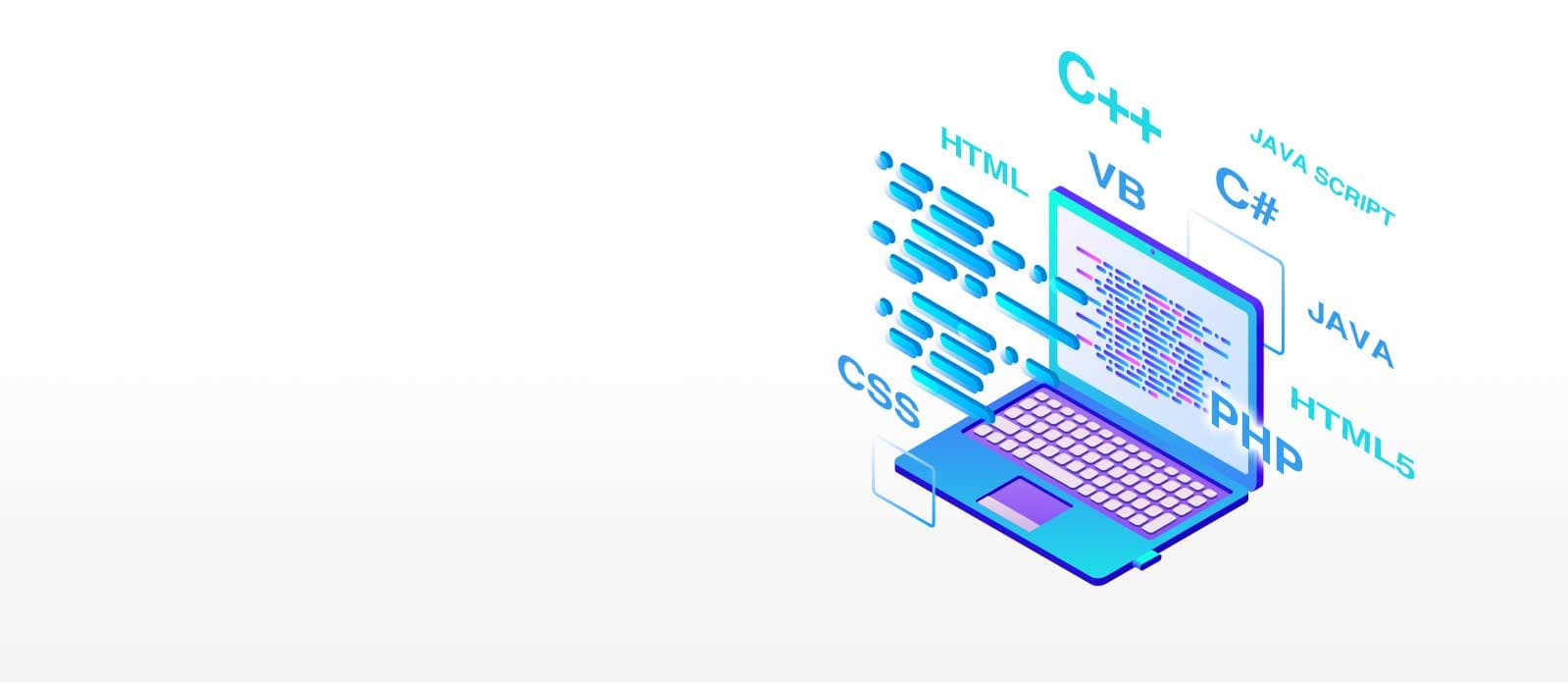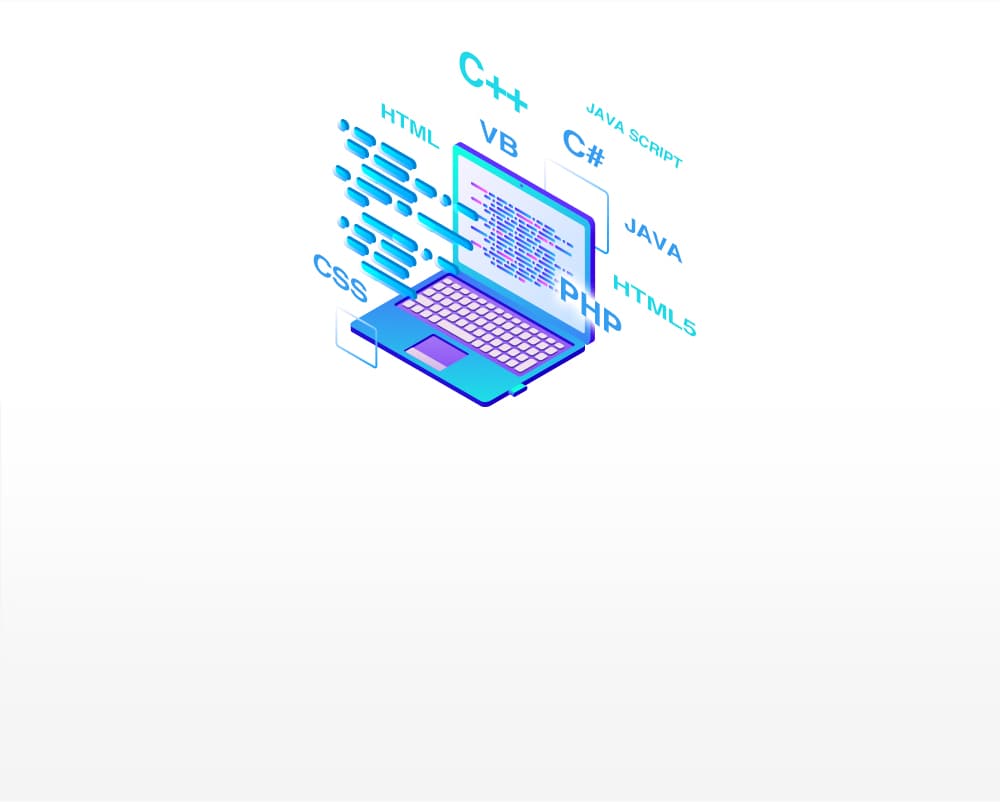 SDKs Available
The following SDKs are available to integrate the SecureScan X Series into your application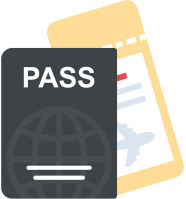 Passport/MRZ SDK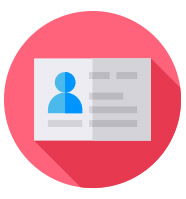 Driver's License &
State issued ID card SDK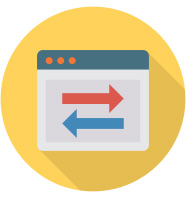 RFID & OCR Library SDK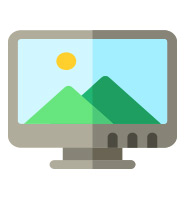 Scanning & Image Enhancement SDK
Customized SDK licensing terms are determined by the region and may involve relevant charges tailored to the particular recognition reading needs.
Industries
Improve ID document-driven processes in everyday life.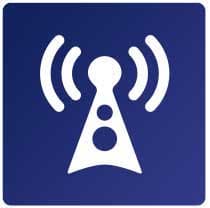 Telecommunication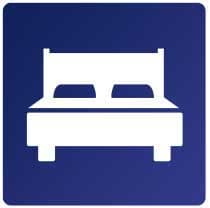 Hotel
Hospital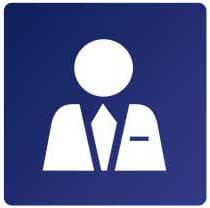 Customs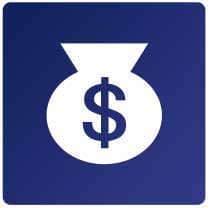 Financial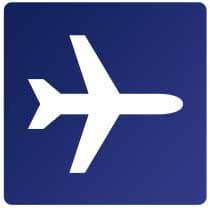 Travel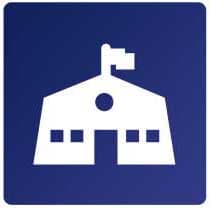 Government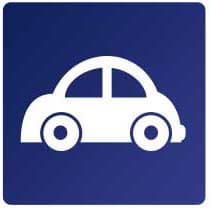 Car Rental
Industries
Improve ID document-driven processes in everyday life.


Want to know more?
If you would like to find the right solution to meet your requirement,
please leave us a message below. One of our sales representatives will be happy to assist you shortly!