I see lines through all my scanned images. What should I do?
Please clean the rollers and glass surfaces inside your scanner by using provided cleaning soft cloth. After finish the above, calibration again.
<Calibration>
1. Put the calibration sheet on the tray and press "Start" from Windows and choose "Plustek AD Series Scanner…">> execute Calibration Wizard to run the calibration procedure
Click to enlarge image
×
2. Press "Next"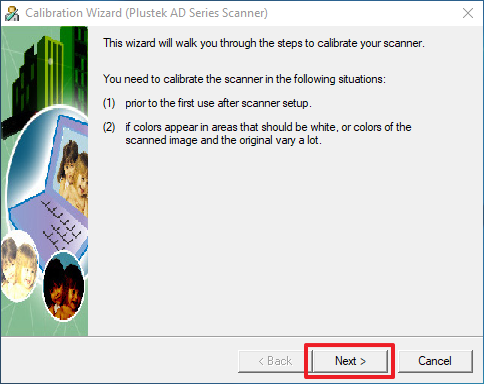 Click to enlarge image
×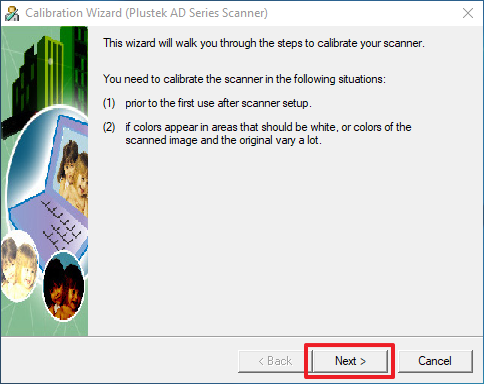 3. Press"Calibrate Now"then press "Start" to start the calibration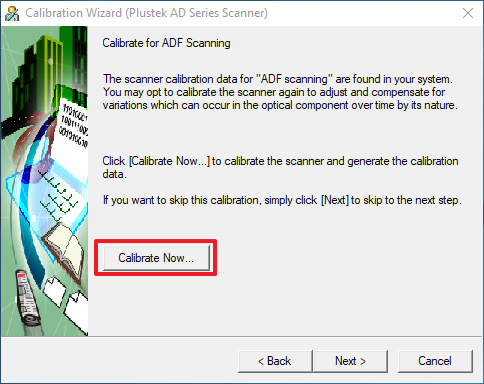 Click to enlarge image
×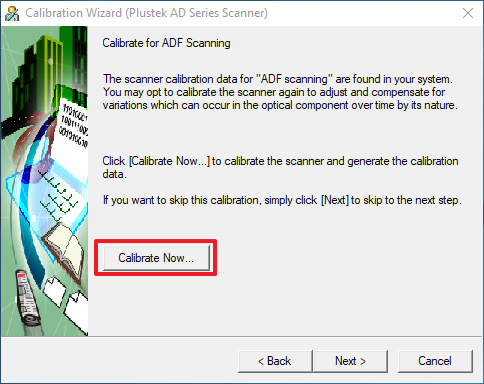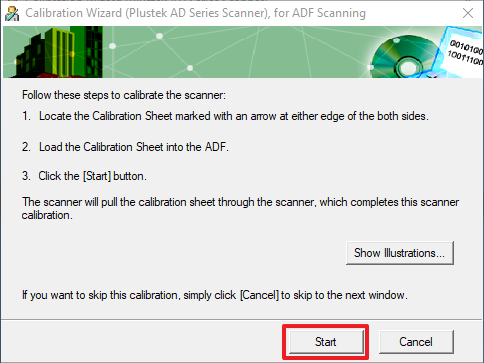 Click to enlarge image
×