How to install a scanner on your computer?
1. Please make sure the power code and USB cable(Don't use USB hub) be connected properly.
2. Install driver from CD or download from out website.The website download link attached as below:
https://plustek.com/us/products/workgroup-scanners/mobileoffice-ad480/support.php
3. To initiate DocAction application for scan.
Note: You can double click the DocAction icon in the system tray to launch the software if the window doesn't pop up.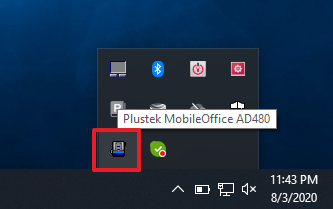 Click to enlarge image
×