Security Product Series

Plustek has a portfolio of video surveillance products ranging from NVR, MVR to wireless kit. We've met the performance need in the field by public safety and law enforcement agencies.
NVR Slim388Pro
Ruggedized, edge recorder that captures video none stop. The NVR offers a durable solution for law enforcement, construction sites, mobile, etc.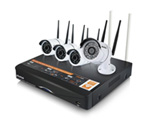 About Us
Why Us
Known for having the best cost to performance ratio in the 25ppm to 80ppm scanner categories. And over the years Plustek is best recognized for its document, flatbed, film and now network standalone scanners that can easily connect into a multitude of DMS applications.
Based in LA and just a phone call away from getting simple answers to difficult scanning questions that you may have before making a scanner purchase. By the way Plustek has been in the document scanning business since 1986.