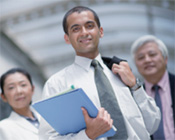 Document Scanning for Financial Industries
Financial institutions are under pressure to re-invent themselves into more productive and effective organizations while at the same time complying with regulations such as Sarbanes-Oxley and Check 21. One way for these organizations to improve compliance and efficiency is with document management. Most financial organizations rely on paper based information, from tax returns, loan applications, appraisals, correspondence and remote deposit paperwork. These paper process and workflow are costly and difficult to control. Document management can help bring these processes and costs under control.
The first step to managing these documents
The first step to managing these documents is to digitize them by scanning. Selecting a scanner can be a daunting task. There are many options to think about:
Will you scan documents at their source or send them to a centralized area for scanning?
Do you need to scan other items such as: ID Cards, Drivers Licenses or membership cards?
Do you have field based employees that need to scan customer documents or applications?
Will you only scan small items such as ID cards, deposit slips or checks? Or will you scan many different types and sizes of documents?
How much desktop space can you allocate to a scanner?
How Plustek Can Help
Plustek manufactures a portfolio of document and item scanners that meet your rigorous scanning and imaging demands.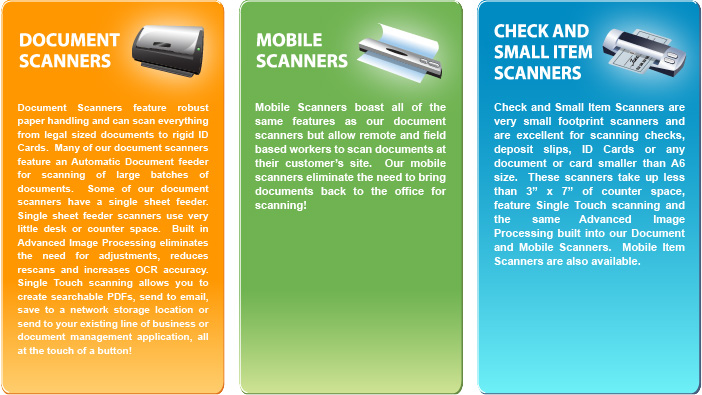 The efficiency and accuracy of your document management process begins with the scanner. Plustek's scanner portfolio consists of scanners can easily handle all the typical documents in the financial vertical. Our robust document feeding and imaging technologies coupled with reliable scanners make your scanning process more productive and efficient.
| | | | |
| --- | --- | --- | --- |
| Scanner Model | Document Scanner | Mobile Scanner | Rigid Card & Small Item Scanner |
| | V | V | |
| | V | V | |
| | V | V | V |
| | V | | |
| | V | | V |
| | V | | V |
| | V | | |
| | V | | V |
| | V | | V |
| | | | V |
| | | V | V |
Scanner Features:
Maximum Document Size

Scanner Model

Automatic Document Feeder

Single Sheet Feeder

Flat Bed

8.5"x14"

4.1"x19.63"

Maximum Speed (PPM/IPM)

Duplex

Scan to PDF

V

V

3

V

V

3

Image

V

V

9/18

V

Searchable

V

V

20

Searchable

V

V

25/25

V

Searchable

V

V

V

25/46

V

Searchable

V

V

V

15/30

V

Searchable

V

V

28/28

V

Image

V

V

28/28

V

V

V

55/71

V

V

V

9
For help selecting scanners to meet your requirements, visit us on the web at http://www.plustek.com/usa,
send an email to InfoUSA@plustek.com or call us at 714-670-7713. We're here to help!
Looking for information for where to buy Plustek market leading products? In many ways you could say our main product is customer support.