Cloud-based DMS
The Document Management Solution
with Data Capture Function
High-Efficiency Document Collaboration Solution for SMB and Work Groups
Plustek eDoc N800 is a cost-effective platform for team collaboration, which makes document management and access secure yet at ease. Only the document owner can decide how, who and when the documents are shared with. With built-in OCR (Optical Character Recognition) and barcode recognition alongside customizable rules, it empowers automatic document file-naming and archiving, which helps replace repetitive and error-prone manual operations.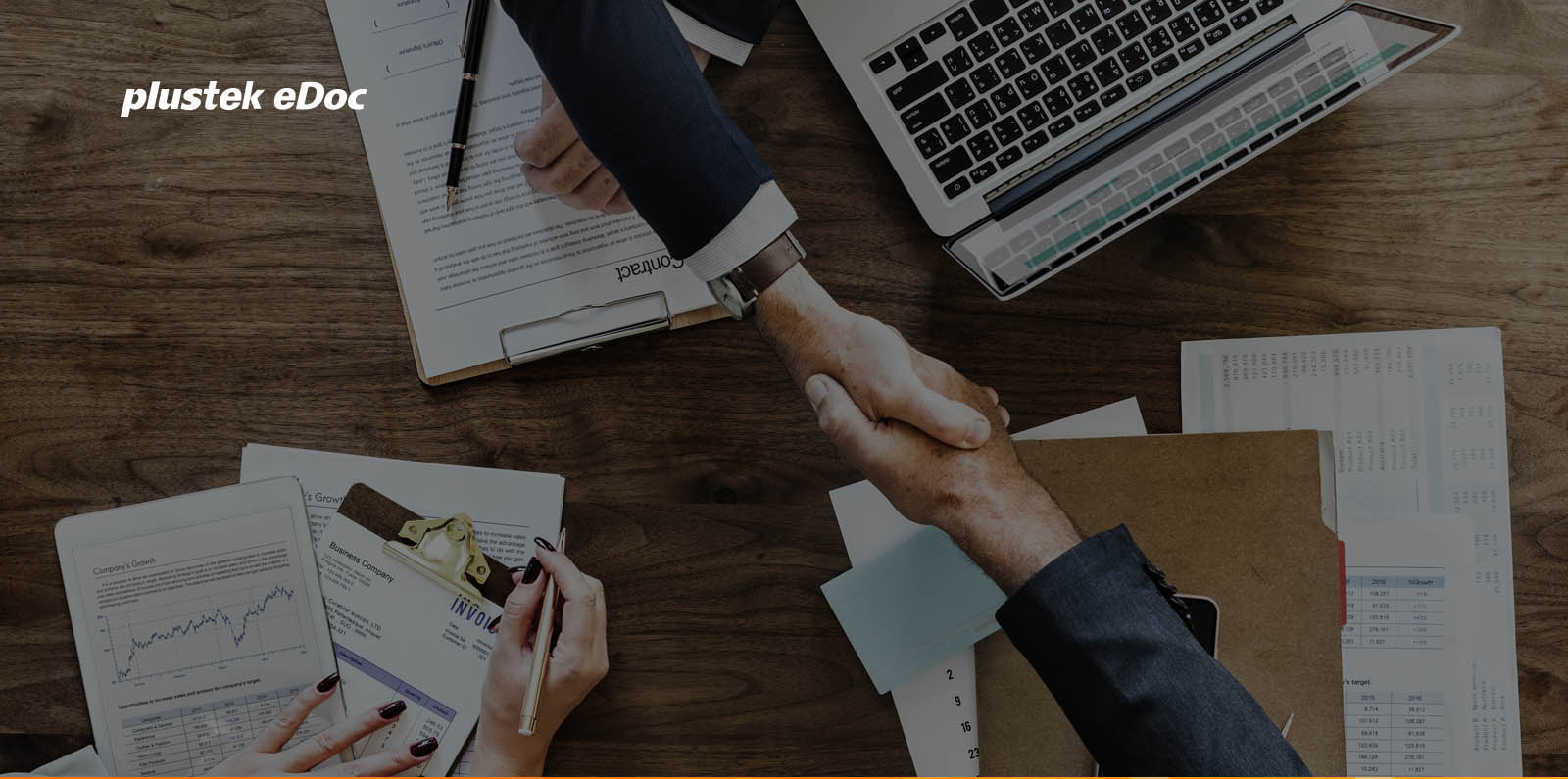 Features
Cost-effective Platform for Team Collaboration
Separated Documents Management and Account Management
Document Access Control
Document Sharing and Exchanging
Automatic Document File-naming and Archiving
Full-text Indexing (with OCR)
Complete Records for Document Access and System Events
Integration with Copy Machines, MFPs and Scanners
Q & A
What are the differences between Plustek eDoc and web storage?
Plustek eDoc N800 separates document management from account management, preventing sensitive document security problem. The system administrator can not access to the documents, provides a safe environment for users. It's possible to install Plustek eDoc N800 on the NAS with virtual hosting ability. It will upgrade your local internet storage into a professional document managing system instantly without adding any additional devices.
What platform can I apply Plustek eDoc N800?
Plustek eDoc N800 can be applied to 64 bit PC, Google Cloud Platform(GCP), Amazon EC2, server with a virtual hosting internet server or NAS.
What devices can be integrated with Plustek eDoc N800?
Plustek eDoc N800 supports SMB/SAMBA function devices, like photocopiers, multi-function printers and Plustek scanners
How does Plustek eDoc N800 benefit the current using systems?
Plustek eDoc N800 can produce file-sharing link (URL). You can access and share your documents or backups through the internet.
Does Plustek eDoc N800 support drag and drop functions?
Plustek eDoc N800 supports drag and drop functions, allowing the easiest way to use. Supports the easiest and efficient way to share/ copy/ backup your files.
Does Plustek eDoc provide subscription version or single version?
Plustek provides both. The subscription version of cloud service is non-install, maintain-free, and instant-use. You can decide how much to spend and how long you want to use. Plustek also provides a single version for the people who want to do the document management on their cloud storage. You can install it in your private server. Please contact us for more details. Please e-mail to: sales.au@plustek.com
How does Plustek eDoc provide accessibility of documents?
Plustek eDoc N800 provides functions for users to authorize accessibility for different users or groups. Users are allowed to use functions like view, download, copy and share documents. It is completely independent of the operation of the system administrator. In other words, documents confidentiality and security are controlled only by the account user. It strengthens data security and prevents data breach concern like NAS system.
How does Plustek eDoc provide document using records?
Plustek eDoc N800 provides document using records (Logfile). The administrator can access the information like how and who uses the file at when. All the access and actions are recorded for easy and secure file management.
How does Plustek eDoc deliver high-efficiency file searching?
Plustek eDoc N800 functions provide you with a fast and accurate file searching experience, useful functions like OCR converting, full-text indexing, multiple barcode recognition, multiple tag searching, Boolean algebra and more.
Does Plustek eDoc provide technical support for solution consult?