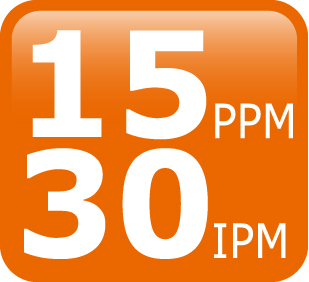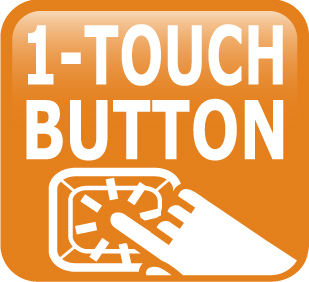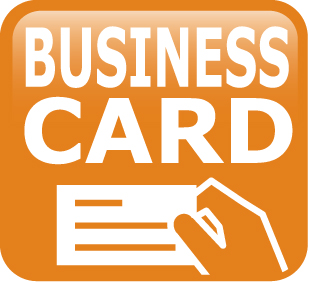 Share!

Two USB ports allow two PCs to Share! The unique Single Touch scanning buttons allow the user to send scanned images to either PC with the touch of a button. Applications that previously required two scanners connected to dedicated workstations can now get by with only one scanner. This saves you money and desk space. Of course, the SmartOffice PL1530 can be used with only one PC as well.



Scan!

A 50 sheet ADF simplifies scanning of multiple paged documents while the integral flatbed enables the scanning of small or delicate documents. The SmartOffice PL1530 automatically determines if the document to be scanned is in the ADF or on the flatbed. No need to change settings to use either the ADF or flatbed. With the press of a button, documents can be saved as searchable PDF and sent to a shared folder, email address, printer or any image enabled Windows application. Scanned documents can also be saved in Microsoft Office format.



Be Productive!

Create searchable PDFs with the touch of a button. The SmartOffice PL1530 is bundled with business card reading software and a suite of document management and scanning applications to allow you to be productive right out of the box. In addition to searchable PDF, the SmartOffice PL1530 can create all popular image file formats. Editable Microsoft Office documents are generated by the included ABBYY FineReader Sprint software. Powerful image processing built into the scanner ensures the highest image quality and OCR accuracy. Industry standard TWAIN and WIA drivers ensure compatibility with thousands of image enabled applications.
Environmentally Responsible and Energy-Saving

The SmartOffice PL1530 is ENERY STAR certified and environmentally responsible.



Features

The SmartOffice

PL1530 

has following features:  
 
Automatically thresholds the current image into a binary black and white image.

● Auto Rotate

Automatically rotates document based on the contents of the document.

Automatically straightens and crops image to the documents actual size.
| | |
| --- | --- |
| | Removes red, green or blue color when scanning forms. |
| | |
| --- | --- |
| Automatically removes blank pages without manual editing. | |
| | |
| --- | --- |
| Optical Resolution | 600 dpi |
Hardware Resolution
Flatbed: 600 x 1200 dpi
ADF: 600 x 600 dpi

Scan Modes
Color: Input 48-bit, Output 24-bit
Grayscale: Input 16-bit, Output 8-bit
Black & White: 1-bit
ADF Capacity
1. 50 sheets (A4/ Letter, 70 g/㎡ or 18 Lbs), Max. thickness under 5mm (0.2").
2. 20 sheets (Business Card)
Note: Maximum ADF capacity varies, depending upon paper weight.
Scanning Speed ( ADF )
9 ppm/ 10 ipm (Color mode, 200 dpi, A4 Portrait)
15 ppm/ 30 ipm (Grayscale mode, 200 dpi, A4 Portrait)
15 ppm/ 30 ipm (B&W mode, 200 dpi, A4 Portrait)
Note: Results may vary depending upon your scanning application, computer processor and system memory.
Scanning Area (W x L)
Flatbed:
Max. 216 x 297 mm (8.5" x 11.69")
Min. 12.7 x 12.7 mm (0.5" x 0.5")
ADF:
Max. 220 x 356 mm (8.66" x 14")
Min. 12.7 x 12.7 mm (0.5" x 0.5")
Acceptable Paper Sizes (W x L)
Flatbed:
Max. 216 x 297 mm (8.5" x 11.69")
Min. 12.7 x 12.7 mm (0.5" x 0.5")
ADF:
Max. 220 x 356 mm (8.66" x 14")
Min. 90 x 50.8 mm (3.55" x 2")
| | |
| --- | --- |
| Acceptable Paper Weight (Thickness) | 50 to 120 g/㎡ (14 to 32 Lbs) |
| | |
| --- | --- |
| Daily Duty Scan ( Sheets ) | 1,000 |
| | |
| --- | --- |
| Roller Lifetime (Scans) | 100,000 |
| | |
| --- | --- |
| Pad Lifetime (Scans) | 25,000 |
| | |
| --- | --- |
| Action Button | PC1、Scan、OCR、Custom、PC2 |
| | |
| --- | --- |
| Power Supply | 24 Vdc/ 0.75 A |
| | |
| --- | --- |
| Net Weight | 3.78 Kgs (8.33 Lbs) |
| | |
| --- | --- |
| Dimensions (W x D x H) | 418 x 326 x 101 mm (16.45" x 12.83" x 4") |
OS
Windows XP / Vista / 7 / 8 / 10
LINUX SANE for Systems Integrator. Please contact local sales.
Hardware Requirements
Pentium IV 2.0 GHz processor or faster CPU
CD-ROM Drive
Two available USB Port
512 MB RAM or higher recommended
800 MB free HDD space (1 GB or larger recommended)
Plustek DocAction
Button utility to simplify document scanning. DocAction enables you to specify your personalized scanning configuration settings and scan documents with the touch of a button. Scanned documents are automatically sent directly to Printer, Email, Folder or FTP. DocAction also enables you to scan directly to many imaging and document management applications. DocAction saves scanned documents in all common imaging formats including: JPEG, TIFF, and PDF.
Videos:

Plustek DocTWAIN
Industry standard TWAIN drivers ensure compatibility with thousands of image enabled applications including: document management, document capture, enterprise content management, forms processing, photographic imaging and image management applications.

ABBYY FineReader Sprint
Unlocks the data inside paper-based documents, images and PDF files with enhanced accuracy that eliminates the need for retyping and reformatting. Tool that increases your productivity and efficiency which comes with simple user interface and supports recognition up to 183 languages. Great features include:
Convert scanned document and images into Microsoft Word, Excel, searchable PDF and other formats.
Superior recognition accuracy & layout retention in 183 languages
One-click smart conversion for easy access – no learning curve
Multi-language recognition with automatic language detection
Instant on-screen OCR and capture with bonus ABBYY Screenshot Reader
State-of-the-art ADRT (Adaptive Document Recognition Technology) technology precisely preserves document formatting and style

NewSoft Presto! PageManager 9 SE
Presto! PageManager 9 is easy-to-use, front-end client software that handles all your documents. Capabilities include: capturing, previewing, converting, and delivering all your paper and electronic documents to a designated location. It lets you drag & drop to stack or merge files, or use the embedded Optical Character Recognition (OCR) feature to convert files to searchable PDF.
Convert various document and image files to your favorite file formats, such as converting PDFs into fully formatted RTF, HTML, or Text.
Create and edit PDF files - You can save or print document to PDF formats. Also able to merge and split PDF files.
Use the Document Pallet - Simply drag files from one or more folders to convert them to a single PDF file and deliver it to an e-mail program or a printer in one step--without creating duplicate files.
Manage your files in public cloud services at ease – Simply drag and drop files to DropBox, SkyDrive, Google Drive, Evernote or Facebook within PageManager after editing your files with notes, highlights, annotations, or converting files to searchable PDF.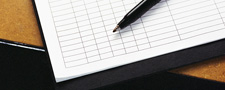 Save general business documents as PDFs
Digitize student records to comply with FERPA.
Create electronic copies of employment applications
Digitize and email paper documents to district offices and other administrators.
Input paper documents to student information systems.
Create electronic copies of student records.
Email paper documents to teachers, parents and administrators.
Save an electronic record of permission slips.
Digitize and email hand written meeting notes at the site of the meeting.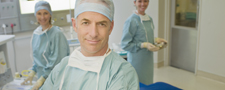 In the paper world, when a patient checks in with the front desk department, the receptionist has to leave his/her desk to make photo copies for the patients' identifications and insurance cards. Staff in hospitals and clinics are overwhelmed by diverse paper documents such as insurance forms, patient documents, lab requests, referral letters, EOBs, etc. The billing department staff rummage through paper files to find insurance claims, denied claims or late payments from the healthcare payers.
Are those scenes familiar to you?
Appropriate deployment of scanning and imaging is essential to address the paper-to-digital challenges in healthcare environments. Whether looking for scanning solutions for the front desk, point of care, back office accounting and patients' medical record management, Healthcare groups can choose from a range of portable, mobile, workgroup, and departmental scanners from Plustek.
Plustek scanners, ranging from small sheetfed to desktop flatbed with automatic document feeder, meet diverse card and document capture needs of the healthcare industry. All Plustek scanners connect to notebook or desktop computers via a USB port and are delivered with the industry standard TWAIN drivers, offering easy integration and compatibility with your healthcare software applications. As the leading global scanner manufacturer with two decades of expertise in scanner hardware design and software/firmware development, Plustek is able to deliver scanners featuring high throughput, functionality, flexibility, reliability and competitive pricing.
Plustek scanners reduce registration time, automate your data entry, improve data accuracy, speed up claim processing and meet the compliance requirements (HIPAA, Sarbanes-Oxley, and others).  Whether it is an admissions process, patient records or a doctor's office environment, Plustek scanners make short and easy work out of converting paper into digital documents filing. Plustek healthcare solution scanners offer the optimal value and performance.
Plustek's Patient Registration Desk and Mobile Solutions for Quick Scanning Anytime, Anywhere

In the patient registration area, Plustek scanners are used to scan and digitize: insurance cards, driver's licenses, corporate ID cards, credit cards, business cards, HIPAA forms, patient documents, payment checks, receipts, medical prescriptions, claim documents, invoices.
This series of Plustek scanners feature small footprint and high versatility. They fit neatly into your limited front desk space or a point of care mobile cart. Workers are more productive because the scanners can easily fit into their existing work environment. Their portability allows these scanners to be used at the point of patient intake or patient care.