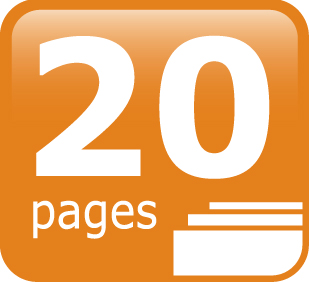 Ideal for scanning on the road

The AD450 is very compact and weighs less than 3 lbs and includes a carrying case. This scanner is ideal for field based and remote workers, auditors, real estate agents, in-truck scanning, business travel and any applications where documents need to be scanned away from your home office.
Ideal for Vertical Applications

Because its flexibility of dual power of USB bus and AC power, the AD450 is ideal for applications like: patient registration, pharmacy prescription scanning, accounting, remote deposit and more.
Scan Documents, Cards and More

It scans long document up to 432mm (17"), and embossed plastic card up to 1.2 mm, and now you can turn all of your documents including bank statements, legal documents, insurance papers, medical records, embossed plastic cards, business cards, and any size document into a digital format.
Easy to Use

Place your documents in the Automatic Document Feeder and with the touch of button, documents can be saved in many popular formats including Searchable PDF, Microsoft Office, JPG and TIF. Documents are automatically sent to many different destinations including: any folder on your network, email, or even a printer.


Energy-saving and Instant Warmup

The AD450 is environmentally responsible and easy to use at the same time thanks to its ENERY STAR certification and low power LED illumination technology.



Features

The MobileOffice AD450 has following features:  
 
Automatically thresholds the current image into a binary black and white image.

● Auto Rotate

Automatically rotates document based on the contents of the document.

Automatically straightens and crops image to the documents actual size.
| | |
| --- | --- |
| | Removes red, green or blue color when scanning forms. |
| | |
| --- | --- |
| Automatically removes blank pages without manual editing. | |
| | |
| --- | --- |
| Optical Resolution | 600 dpi |
| | |
| --- | --- |
| Hardware Resolution | 600 x 600 dpi |
Scan Modes
Color: 48-bit Input; 24-bit Output
Grayscale: 16-bit Input; 8-bit Output
B/W: 1-bit
ADF Capacity
20 Sheets (A4/ Letter, 70 g/㎡ or 18 Lbs)
6 Sheets (Business Card)
Scanning Speed
Dual USB Power Mode:
5 ppm / 5 ipm (Color, 300 dpi, A4)
7 ppm / 8 ipm (Color, 200 dpi, A4)
5 ppm / 10 ipm (Grayscale, 300 dpi, A4)
6 ppm / 12 ipm (Grayscale, 200 dpi, A4)

Wall Power Mode:
6 ppm / 6 ipm (Color, 300 dpi, A4)
7 ppm / 8 ipm (Color, 200 dpi, A4)
10 ppm / 20 ipm (Grayscale, 300 dpi, A4)
10 ppm / 20 ipm (Grayscale, 200 dpi, A4)
Scanning Area (W x L)
ADF:
Maximum: 216 x 431.8 mm (8.5" x 17")
Minimum: 12.7 x 12.7 mm (0.5" x 0.5")
Cardslot:
Maximum: 90.9 x 105 mm (3.58" x 4.13")
Minimum: 12.7 x 12.7 mm (0.5" x 0.5")
Acceptable Paper Sizes (W x L)
ADF:
Maximum: 216 x 431.8 mm (8.5" x 17")
Minimum: 50.8 x 50.8 mm (2" x 2")
Cardslot:
Maximum: 90.9 x 105 mm (3.58" x 4.13")
Minimum: 50.8 x 50.8 mm (2" x 2")
Acceptable Paper Weight (Thickness)
Paper: 50 g/㎡ to 120 g/㎡
Plastic card: Non-Embossed up to 0.76 mm & Embossed up to 1.24 mm (ISO 7810)
| | |
| --- | --- |
| Daily Duty Scan ( Sheets ) | 1500 |
| | |
| --- | --- |
| Roller Lifetime (Scans) | 100000 |
| | |
| --- | --- |
| Pad Lifetime (Scans) | 20000 |
| | |
| --- | --- |
| Action Button | PDF, BCR, Scan |
Power Supply
AC adapter: 15 Vdc/ 1.0 A
Dual USB: 5 Vdc/ 1.0 A (0.5 A x 2 ports)
| | |
| --- | --- |
| Net Weight | 1.3 Kgs (2.87 Lbs) |
| | |
| --- | --- |
| Dimensions (W x D x H) | 288.5 x 98 x 75 mm (11.36" x 3.8" x 2.96") |
OS
Window 2000 / XP / Vista / 7 / 8
Mac OS 10.4 / 10.5 / 10.6 (Web-Driver)
Hardware Requirements
Pentium® IV 2.0 GHz processor or higher
CD-ROM/ DVD-ROM drive
One available USB 2.0 port
512 MB RAM (1GB or higher recommended)
800MB Free HDD space (1GB or larger recommended)
Hotcard BizCard Finder 3.0
BizCard Finder, provides Business Card Reading (BCR) Technology and Photo /Document database for contact management. BizCard Finder quickly and easily converts the vital contact information on business cards into a convenient, searchable, digital database that can be easily synchronized between PC, NoteBook, and PDA.
Supports batch scanning and processing
Customizeable categories
Calendar reminder function
Password protection and public database management
Browse images conveniently using the SlideShow applet
Database backup and merge management
Multiple sort functions to easily search available data
Send email with images attached
Multiple print options
Recognize Languages: English, Chinese, Japanese, German, French, Spanish, Italian and Portuguese (For Business card database only)
Synchronize /Export and Import in table format (For Business card database only)

ABBYY FineReader 6.0 Sprint Plus
Optical Character Recognition software with a simple user interface, supports recognition up to 177 languages and has the following features,
Work with single or multi-page documents.
Easily create searchable PDF, Microsoft Word, Microsoft Excel, TXT, HTML files.
Convert paper documents to digital information.

Plustek DI Capture
Image capture and management software featured with indexed archives. Makes it easy manage and organize documents and images efficiently. Exports files in PDF, JPEG, TXT and XLS with flexible file naming options.
Videos:

Plustek DocAction
Button utility to simplify document scanning. DocAction enables you to specify your personalized scanning configuration settings and scan documents with the touch of a button. Scanned documents are automatically sent directly to Printer, Email, Folder or FTP. DocAction also enables you to scan directly to many imaging and document management applications. DocAction saves scanned documents in all common imaging formats including: JPEG, TIFF, and PDF.
Videos:

NewSoft Presto! PageManager 7.23
Powerful document management software for OCR, PDF creation, or format conversion to Microsoft Word or Excel. TWAIN-Express makes it easy to connect with your scanner. Enhance images with a set of image tools such as crop, rotate, flip, invert color, auto-enhancement, brightness and contrast, color adjustment, and remove noise.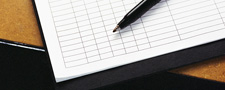 Education – Administrative Offices
Save general business documents as PDFs
Digitize student records to comply with FERPA.
Create electronic copies of employment applications
Digitize and email paper documents to district offices and other administrators.
Input paper documents to student information systems.
Create electronic copies of student records.
Email paper documents to teachers, parents and administrators.
Save an electronic record of permission slips.
Digitize and email hand written meeting notes at the site of the meeting.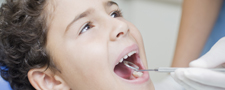 Healthcare - Dental Office
Hapy Bear Surgery Center Effortlessly Transitions to Electronic Health Records (EHR) by using the Plustek MobileOffice AD450
Plustek scanners help pediatric dental center to go paperless
Hapy Bear Surgery Center is a pediatric sedation dental office that provides general anesthesia to dental patients referred to them by over 200 dental offices.  Hapy Bear has been serving patients in the Central Valley of California since 1997. In 2010 they moved into a brand new, state-of-the-art surgery center that provides a spacious, comfortable, kid-friendly environment.
Pediatric sedation dentistry in a surgery center requires more paperwork than a normal dental office because treatment is both dental and medical. Jeremy Pierson, Chief Information Officer, started researching ways to better handle the paperwork and become compliant with Electronic Health Records (EHR) requirements stipulated in the Affordable Care Act.  After much research he decided to purchase four Plustek's MobileOffice AD450 scanners. One of the primary deciding factors was the small footprint since there was limited space at the front desk and in the consultation and exam rooms.
The Hapy Bear facility now has 100 percent electronic patient records. While most dental/medical offices require rooms of shelving for paper files, they do not.
Before each procedure at Hapy Bear, pediatric patients and their parents are taken to a consultation room where they speak with the dentist and anesthesiologist, ask questions about the procedure, and complete and sign necessary paperwork. Since a signed copy of all the paperwork must be sent home with the patient/parent, a staff member used to have to run to the photocopier to make a copy for the parent.  This wasted time, was very cumbersome, and not very professional.  Now with small scanners in each room, identification cards, medical insurance cards, and all paperwork are instantaneously scanned into Hapy Bear's computer system and handed directly back to the parent.
Plustek's TWAIN driver was another major selling point for the MobileOffice AD450.  The primary computer program than Hapy Bear uses is Dentrix and it required a TWAIN scanner to interface directly into its Document Center.  It only requires one click on the computer screen for the entire scanning process to complete eliminating the need for extensive staff training.
"Using the little Plustek scanners has solved several problems for us, including our space issues. We needed a small unit that could fit on a desk and be unobtrusive," said Pierson. "Quick and simple scanning has also helped us significantly streamline our patient flow, helped us to become fully compliant with EHR requirements, and helps us project the image of the state-of-the-art, top of the line facility that we are."
Becoming fully EHR compliant was an important step for Hapy Bear Surgery Center. They became eligible for the Medicare and Medicaid Electronic Health Record Incentive Program providing $21,500.00 per doctor to help cover the costs of converting to the EHR system. They will also be eligible to receive $8,500.00 per doctor each year for the next 5 years as they show meaningful use of their EHR system. The Plustek scanners form an integral part of that system.
There can be a lot of anxiety felt by parents when taking their child to a sedation dental office. Parents want to be assured that their child is being treated in a well-run, state-of-the-art facility that meets the highest standards of State and Federal compliance. By using the Plustek's MobileOffice AD450 scanners, Hapy Bear surgery continues to provide a smooth and seamless experience to their patients, while assuring the parents that the highest standards of care are being met and surpassed.
The MobileOffice AD450 Scanner is one of the few mobile scanners on the market with an Automatic Document Feeder and the ability to run on USB bus or AC power, making it ideal for anywhere, anytime scanning.  The AD450's small footprint and its ability to scan rigid cards including insurance cards, credit cards, and membership cards make the AD450 ideal for front desk applications.
For more information call (714) 670-7713, e-mail infousa@plustek.com or visit www.plustek.com/usa.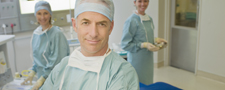 Healthcare - Hospital
In the paper world, when a patient checks in with the front desk department, the receptionist has to leave his/her desk to make photo copies for the patients' identifications and insurance cards. Staff in hospitals and clinics are overwhelmed by diverse paper documents such as insurance forms, patient documents, lab requests, referral letters, EOBs, etc. The billing department staff rummage through paper files to find insurance claims, denied claims or late payments from the healthcare payers.
Are those scenes familiar to you?
Appropriate deployment of scanning and imaging is essential to address the paper-to-digital challenges in healthcare environments. Whether looking for scanning solutions for the front desk, point of care, back office accounting and patients' medical record management, Healthcare groups can choose from a range of portable, mobile, workgroup, and departmental scanners from Plustek.
Plustek scanners, ranging from small sheetfed to desktop flatbed with automatic document feeder, meet diverse card and document capture needs of the healthcare industry. All Plustek scanners connect to notebook or desktop computers via a USB port and are delivered with the industry standard TWAIN drivers, offering easy integration and compatibility with your healthcare software applications. As the leading global scanner manufacturer with two decades of expertise in scanner hardware design and software/firmware development, Plustek is able to deliver scanners featuring high throughput, functionality, flexibility, reliability and competitive pricing.
Plustek scanners reduce registration time, automate your data entry, improve data accuracy, speed up claim processing and meet the compliance requirements (HIPAA, Sarbanes-Oxley, and others).  Whether it is an admissions process, patient records or a doctor's office environment, Plustek scanners make short and easy work out of converting paper into digital documents filing. Plustek healthcare solution scanners offer the optimal value and performance.
Plustek's Patient Registration Desk and Mobile Solutions for Quick Scanning Anytime, Anywhere

In the patient registration area, Plustek scanners are used to scan and digitize: insurance cards, driver's licenses, corporate ID cards, credit cards, business cards, HIPAA forms, patient documents, payment checks, receipts, medical prescriptions, claim documents, invoices.
This series of Plustek scanners feature small footprint and high versatility. They fit neatly into your limited front desk space or a point of care mobile cart. Workers are more productive because the scanners can easily fit into their existing work environment. Their portability allows these scanners to be used at the point of patient intake or patient care.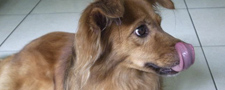 Logistics - Transportation
Your business depends on data; a lot of it is on paper. Plustek scanners enable drivers to scan transportation documents at their source, in the truck cab or anywhere a laptop or portable computer can be used.
Typical documents include:

Delivery receipts
Bills of lading
Invoices
Timesheets
Receipts
Logs
Trip reports
Mileage reports
Capturing critical documents quickly at their source reduces business cycle times and improves payment times. Proof of delivery information can be provided in minutes instead of days. Errors normally caused by manual data entry are reduced. Mailing costs can be eliminated.
Awards

6 stars out of 6 - Office Magazine
Italia 2010/10
Product Video
Tools & Applications
Similar Products